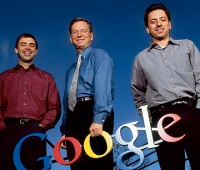 The failure rate of businesses with partnership is much higher than those managed without partnership. So why would anyone want to get in the partnership? Despite what statistics shows there are some valid reasons why you should consider establishing partnership. As I mentioned in my previous blog there are pros and cons of partnerships. As long as you take steps to make it work you can get what you want out of partnership.
Here are 5 reasons why you should consider getting into partnership. In some cases there may be multiple scenarios depending on the situation and number of partners involved.

Lack of Money – You know you have the skills to make the business successful. You can devote 100% of your time and effort to the venture. The only thing that is stopping you from jumping in is not enough money. The bank is not willing to lend you because you are too high risk for them. Though deep in your heart you know you can make the venture successful only if you can get financial support to give you a jump start. This could be the time to look for a partner who has money to invest; but does not have time or skills to get in the business. Before you go ahead with the partnerships make sure you set proper expectations and put correct monetary value on your efforts.
Lack of Skills – What if you have extra money waiting to be invested in higher return producing ventures; but don't have skills required to run the business. This may be the time to consider getting a partner who is in the opposite situation. Someone who doesn't have enough money to start the business; but is skilled to make the business succeed. We have seen this in restaurant business when an investor and a cook join forces to start a restaurant. However, do not think for a moment that you can just hand over the money to your partner and the business will start generating cash flow without you spending any effort. Before you jump in look at some of the items you need to take care of to make the partnership work. Another pitfall to watch out for is make sure the partner has skin in the game; so that he doesn't leave without warning and leaves you with the business that you cannot run. Consider requiring him to put part of the equity in the business. Also, consider signing a long-term contract with penalties attached if the partner terminates it.
Lack of Time – This situation is similar to case 2 in that you have extra money to offer to the partnership; but you want to be more of a passive investor because you cannot devote time to the joint venture. You will need to seek a partner who can work full-time on the business. This situation is applicable to the business that doesn't require specific skills as in the case of restaurant. For example, to run a convenience store or a gas station requires a person without specific skills for the most part. As long as the person is able to spend full time the business should do well. Again , as mentioned in the case 2 above you should watch out for the pitfalls and take appropriate actions to not get burned.
Lack of Scale – You are already running a successful business; however you would like to expand by applying the proven formula at multiple locations. In order to avoid being stretched too thin you might consider finding a partner who has equal enthusiasm and drive to succeed. The key to success in this situation is to make sure you do not dilute the proven formula and have the partner who has "bought into" your plans. Another pitfall to watch out for is to ensure you are not stretched too thin. It may be tempting to think that two locations can produce twice the income of one location that may not necessarily the case.
Learning – In this case you do not have skills necessary to run the business; however you are willing to devote time and money to learn from the other partner. As opposed to case 2 this is a union of equals where both partners bring about equal equity and spend equal time. Your goal is to learn from the other partner so that some day in the future you can go alone after acquiring the skills. You should keep this goal in the forefront to ensure that your vision does not get lost in the day-to-day activities of running the business. At the same time it should not be so obvious that the other partner gets alarm and thinks you are only there for learning from him and are not contributing enough to the current business.

What is your experience in terms of partnership? What are the reasons you have gone into partnership? How successful has it been?