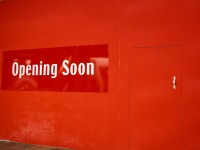 Many of the business owners who expand from a single unit to multi-unit operations fail and even end in a worse situation than before. It's human nature to think of a simple math – if you are making $100K from one unit; you should be able to make $200K from two, right? They may go even further thinking that the outcome should be more than $200K when you include all the synergy you can derive from multiple units.
Even though there is some truth in this argument the reality is operating a multi-unit business is hard work. You need to think long and hard before expanding and consider the pros and cons of multi-unit operations before making a decision. Below I have tried to highlight some of the key points to consider in terms of the benefits and pitfalls.

Pros
Lower variable costs. You can buy material cheaply when you buy more. Your marketing cost will also go down when you order higher quantities and so on. The lower cost will result in higher profit.
Could be easier to manage. With multiple units you can cross utilize employees between locations depending on the need; particularly when the multiple units are close by. In some cases you can get by with only one manager for two locations by having him manage them on a part-time basis.
Learn and Improve. With multiple units you can afford the luxury of experimenting your product or marketing at one location and apply the successful formula at other ones. This way you can improve your bottom line while keeping the risk low.
Lower fixed costs. You can spread fixed cost over multiple items resulting in savings and higher profit. For example, you can use the equipment at more than one location if it is not used all the time. This is what people are talking about when they 1 plus 1 equals greater than 2 in multi-unit business.
Better handling of crisis. Imagine you are running a restaurant and run out of food in the middle of busy time or you don't have enough employees to take care of customers. We have all been through this one time or another. With multiple units you can transfer food or employees from another location for the time being to handle the rush.
Cons
Could be difficult to manage. While it may be easier to manage certain parts of the multi-unit operation it can wreak havoc on your time and may stretch you too thin if you are not careful. Particularly, if you are a hands-on person who does not like to delegate you will have great difficulty managing multiple units. You will be running around all day and night eventually leading to burn out.
May hide problems at some units. If you do not look at the financials of multiple units separately you may overlook the problems that may be lurking at one unit. For example, if one unit is making only $20K; while the other one is making $100K overall the combined profit will be $120K; which is not bad. However, this is hiding the fact that there is a lot of room for improvement at the first unit.
Could lead to higher cost. This is contrary to the pros I mentioned earlier. The reason it is also in Cons bucket is related to difficulty in managing multiple units. If you are not watching your costs and overall operations carefully, the cost can get out of hand and you may not even know it. I am sure many of you have experienced this first or second hand.
Could lead to lower sales. Problems at one unit may impact the performance of the other ones by association. For example, if customer service is poor at one location and the customers know that the other unit is also owned by the same person they will avoid going to the other locations too leading to lower sales and profits.

Have you gone through the transformation from single unit to multiple? Do you have positive or negative stories to share with other readers?