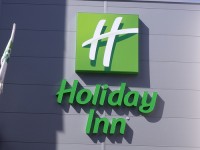 In the previous blog post we indicated that many types of small businesses have "standard" set of metrics that you can use as a starting point to determine the key metrics you should track for your small business. We discussed key metrics in the retail and restaurant business in the previous post. In this post we have shown the metrics for additional businesses – hotels / motels and service businesses.

Hotel / Motel
Hotel and motel businesses are different from many other small businesses in that they are highly leveraged. They usually carry high debt and rely on cash flow to pay the interest and debt on a monthly basis. Because of that it is in their best interest to focus on cash flow and ensure that it is sufficient to cover the debt payment.
The key metrics for hotels / motels are as follows:
Occupancy Rate – Calculates how many rooms are filled with customers on a daily, weekly and monthly basis. It doesn't cost too much for hotel to service the room when it is filled; while a vacant room is not generating any money for the business that can be used to pay down the debt.
Average Daily Rate – Calculates how much each room is being rented out for on an average. This metric shows if you are relying on discounting to fill the rooms. It is better to fill the rooms at regular rates without any discounts.
Weekly Sales – This metric is tied to the previous two metrics. Higher occupancy and average daily rate lead to higher weekly sales. It is good to monitor this metric on a regular basis and compare to previous reporting periods to detect any sign of potential trouble.
Mortgage Coverage – Calculated as monthly cash flow divided by mortgage payment. The higher number is considered good for the business. As we mentioned earlier, the hotel / motel business carry higher debt compared to other businesses because of which they need to ensure that they have sufficient cash flow to cover the debt payment.
Services Business
Service businesses cover wide spectrum including automotive repair shop, hair salon, beauty parlors and so on. In general, the services businesses are characterized by the fact that they are not selling products as is the case for retail business. Rather they are dependent people providing services such as auto repair, haircut and so on to their customers. In addition, their business is highly susceptible to customer satisfaction.
The key metrics for services business are as follows:
Customer Satisfaction – As we mentioned above customer satisfaction is more important for services business than for other types of businesses. You should rely on surveys and other techniques to find out how satisfied your customers are.
Weekly sales – As with every other small business types you should track weekly sales and compare to previous reporting periods to uncover any sign of trouble before they become serious.
Repeat Customers – High repeat customer count shows that your customers like your services. You can show this metric either as % of total sales from repeat customers or % of total customers that are repeat.
Employee Turnover – The employee turnover has big impact on the customer satisfaction for service business. It is not unusual to find customers who go to a particular business only because of certain employees. You should ensure that your employees are motivated and employee turnover is managed properly.
Do you have any other type of small business not covered here so far? What other key metrics, you think, are important to monitor?