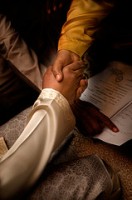 Many small business buyers hire business brokers to find a suitable business that is available for sale. Hiring a business broker makes the search easier. A business broker can search for businesses from the large database of available businesses and filter the suitable ones based on your criteria. In some cases, they can also help with the buying process, including document preparation and negotiations – particularly useful when you are new to business.
However, working with business broker is not without pitfalls. Typically, a business broker represents the seller. They make money from the commission paid by the seller – similar to real estate agents. This may cause them to keep seller's interest ahead of buyer when there is a conflict.
Below we have highlighted several tips you want to keep in mind when hiring a business broker.

Give proper Instructions and Criteria
Good business brokers have large network and are in the know of what is for sale in the market. If you tell them the type of business you are looking for they will do a good job of finding the right one for you. Let's face it. Buying a business is time consuming and tiring process. You don't want to waste your and broker's time looking for business that is not suitable to you. Some of the important criteria you can specify are location, purchase amount, down payment, time period, type of business, etc.
Do not pay commission
As we mentioned earlier all business brokers make money from the commission paid by the seller. Make sure you do not pay any upfront fee or commission when they are assisting you with business purchase.
Watch for Conflict of Interest
In many transactions business broker represents both the buyer and the seller. This creates an awkward situation and conflict of interest for the broker. You are not sure who they will side with in case of conflict. Make sure you discuss with him/her openly how they will address the situation if it arises in the future.
Do not Sign Exclusive Agreement
Since you are not paying commission to the broker there is no need to sign exclusive agreement. Signing exclusive agreement will limit your scope of businesses you can pursue and prevent you from closing a good opportunity if it does open up. Signing an exclusive agreement is common for the seller; but buyers do not need to agree to it.
Look for Well Connected Brokers
Good business brokers are well connected and have large network. They are also members of multiple networking organizations, Chamber of Commerce, Business Brokers Association and so on. Having a well connected broker will provide you with more business opportunities and find the one that matches your criteria.
Of course, working with business broker is not the only way to look for business. There are several web sites dedicated to business buying and selling. Some of the popular ones are BizBuySell , BizQuest and BusinessForSale. You can use these resources independently without hiring a broker.