Tweet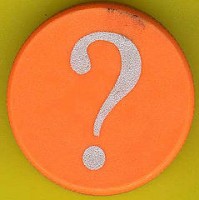 We mentioned in the previous post that selling your business is the second most important decision you will make. We also provided reasons why it is important to be careful about choosing a broker to sell your business. Hiring a wrong broker will not only leave you with lot of headaches; but also will waste your valuable time in the selling process.

So how can you make sure you are hiring the "right" broker for your needs? Below we have listed 10 questions you can ask the broker before making decision to engage him/her.

How long have you been working as a business broker?
How many businesses have you sold for your clients in the past 2 years?
How long did it take on an average to sell business for your previous clients?
Do you focus on particular industry or size of the business?
How much commission do you charge?
Do I have to sign exclusive agreement with you? For how long?
How do you market the businesses you have for sale?
Are you a member of industry associations or networking groups?
How will you come with the valuation of business? What would be the fair price for my business?
How do you handle the situation when we do not agree on certain aspects of the sale?
Related posts: