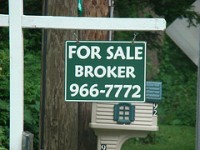 Majority of small business owners use a business broker when buying or selling their business. A business broker takes the headache out of buying or selling process and lets you focus on your primary tasks. A broker also presents you with more and targeted opportunities that you cannot otherwise find yourself. One of the most important considerations when choosing a broker is whether he/she can help you sell your business at the highest possible price in the shortest time or buy a business at the lowest possible price quickly.
However, not all business brokers are created equal. There are good business brokers and there are mediocre ones.

A good business broker has the ability to understand your needs and criteria and quickly find opportunities that fit them. He can also describe the pros and cons of those opportunities and help you make the right decision.
A mediocre business broker, on the other hand, can harm you by dragging the process forever and also preventing you from going to another broker because of mutual exclusive contract. Since buying and selling a business is a time consuming experience this can harm you in more than one way.
We showed tips and techniques when dealing with buyer business broker and seller broker in previous posts. Here we show some of the qualities of good business broker that will help you choose the right one.
Well-connected
A business broker's job is to find the right business (if you are buying) or a buyer (if you are selling) that match your criteria. A well-connected broker can find the opportunities from a large available pool. You should look for a broker that is part of broker associations, local networking groups, chamber of commerce and so on.
Trustworthy
The business broker will be dealing with lot of confidential information of your business. It is important that he does not reveal this information to those who are not authorized. It is also important that he handles conflict of interest between buyer and seller in a prudent manner. For example, they should not reveal seller's bottom line price to potential buyers and vice versa.
Well Organized
Since a business broker wears multiple hats and works on many projects simultaneously he should be well organized so that he does not lose track of information and appointments. They should never drop the ball on important tasks.
Marketing Savvy
A good seller broker should also be a good marketer. After all, they need to be able to market and sell the business to potential buyers. Marketing savvy means having a web presence and participating in social media using Twitter, Facebook, etc. They should also be able to create good marketing materials and present them well to potential buyers.
Basic Legal and Financial Knowledge
Although you don't expect a business broker to be a lawyer or financial analyst; he should at least have a basic understanding if legal and financial issues. Buying and selling a business involves understanding and addressing the issues in these areas. At a minimum, he should have access to people with good legal and financial knowledge in is his networking circle.
What other qualities would you add to this list?