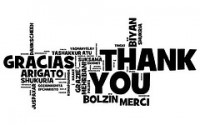 Many small business owners focus all their marketing effort on advertising and promotions. As we mentioned in this post on 5 Fundamental Rules of Marketing; marketing is much more than just advertising and many times costs very little to do. One of the great marketing opportunities overlooked by small business owners is getting involved with the local community.
Community involvement establishes long-lasting relationship with your customers that will keep your business on top of their mind for a long time. A typical advertising, in contrast, only has a single transaction relationship where the customer will think of your business as a result of advertising flyer or coupon for a short time.
There are several avenues you can explore to get involved with the local community.

Some of the best ones we have come across are schools and churches. If your target customer base is other businesses as opposed to consumer you can look into local Chamber of Commerce. In our view, school provides the biggest bang for your buck in the form of large audience and closer relationship. You can work with school PTA (Parent-Teacher Association) group or any of the student groups. You can even work with teachers directly to target specific classrooms.
Whichever organization you choose to work with, there are few principles you should keep in mind to ensure you are spending your money wisely and are getting the highest return on investment. We have highlighted some of them below.
Keep it focused on local community. While large national businesses such as McDonald's and Starbucks can participate with national organizations for their community participation; for small business owners it is best to stay with the local community organizations such as schools and churches. Your customers will feel closer to your business when you are working at a local level.
Target the right opportunity and customer base. You should participate in the community events or groups that match with your target customer base. For example, if you are a senior living facility you should work with churches where you are likely to find your target customers.
Link promotion to sales or profit. Instead of contributing a fixed amount to the community group, create a promotion by which you contribute a certain percent of sales to the group. This will motivate your customers to provide you with more business creating a win-win for both.
Track and show results. You should put in place a mechanism by which you can tell how much money you have contributed to local community and make it a point to show it within your business premises and at the community groups you are sponsoring.
Make your business name visible within the groups you are sponsoring. If you are sponsoring an athletic event make sure they display your business banner during the event. Also, look for an opportunity to display the banner on their web site, if they have one.
Have you had any success with community participation? Do share with us and other readers?

Related posts: