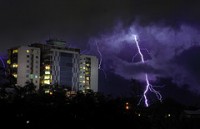 In the previous post we highlighted external market forces that can drive you out of business if you are not careful. The changes in economy, competition and consumer habits have hurt many small business owners in the last few years and can bring down sales and profit for your small business too.
To be fair, these external forces impact both large and small business alike; however small business owners feel this impact in a more profound way. Also, the small business owners can feel the impact very quickly. After all, unlike large businesses they do not have large financial cushion to withstand the impact. They also have their personal and business lives intertwined with the business. This will make it hard not for themselves; but also for others around them, including spouse, children and friends.
How can small business owners prepare themselves to be able to withstand the impact better than their peers?

We have come up with number of tips based on our own experience that you can use.
Monitor your business like a hawk. Identify key performance indicators and examine reports of these metrics on a daily, weekly and monthly basis.
While it is good to monitor performance metrics regularly; it is even better to stay involved with daily operations of the business. The numbers on the report can only tell you so much. You will be able to get the whole picture only by watching and feeling the business first-hand.
Talk to your customers and listen to their stories. Ask their feedback informally or by asking them to fill out survey. Here are the sample questions you can include in the survey.
Watch for potential competitors coming up nearby or on the Internet. As mentioned in the previous post Blockbuster's competition did not come from other retailers. It was Netflix and Coinstar that drove it out of business.
Keep your cost structure low and flexible. This will help you reduce costs in response to declining sales quickly. We showed how you can convert some of the fixed costs to variable to gain this flexibility.
Act fast! Don't wait till the last minute to take actions; otherwise you will regret the time lost in making decision and taking actions. As mentioned earlier small business owners do not have luxury or the cushion to ride out the storm especially if it lingers for a while.
We hope that you can utilize some the tips mentioned here and do not suffer the fate of many of the small business owners who had to close down in the last Great Recession. Do let us know if you have any other tips for us and other readers.

Related posts: