Tweet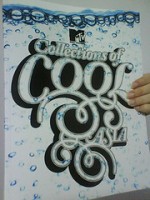 In the previous post we mentioned that small businesses can improve brand and increase sales by 10%-20% by teaming up with "cool" businesses. Subway's partnership with American Heart Association to position them as a healthy food purveyor by teaming with an organization that promotes heart health is a great example. Recently, Ford announced partnership with a Zipcar to improve their brand perception in the minds of college students based on the same principle.

Small businesses such as yours can also realize benefits from such partnership. It can improve the brand image of your company by "rubbing some the coolness" from your partner to your business. In the process, it can bring new customers and increase sales from those new as well as existing customers. The association can also teach you a great deal about how to work with and attract different customer base.

The key to successful partnership is to understand your overall objectives as well as the target customer base you want to attract and find businesses that are deemed as "cool" by those customers. This needs careful planning on your part. We have come across number of ways in which businesses have gone about implementing this. Below we explain some of the tactics based on our experience and observations.

Do joint marketing /advertising – This technique works particularly well for small businesses, although it has been employed by large companies at times. A number of magazines promote their iPad edition by which they are trying to associate with the "coolest" technology company on the planet – Apple. This improves perception about their magazine in the minds of their readers by positioning them with leading edge technology.
Sponsor an Event – Sponsoring a local community event that is targeted for a specific cause can improve perception and build brand image with your target customer base. A local Running Fit store that sells running equipments sponsors a 20 mile run and several running events throughout the year. What can be a better way to get your name in front of the customers who are in the market for running gears all the time?
Get Celebrity Endorsement – Getting an endorsement from a celebrity – be it a local or national – can do wonders for a business. Just look at the sales boost a book gets after it is mentioned on Oprah Show. One of the local restaurants I know worked with the High School football team to get its coach and quarterback to say nice words about their business. The next weekend it was swamped by the students and their parents.
Be an Official Supplier – Becoming an official supplier of a sports team or league can put your name in front of the fans all the time. That's why large corporations pay millions of dollars to be an official sponsor of NFL, NBA or other national sports league. But you don't have to spend that kind of money to be an official sponsor. You can do the same at a local level and be an official supplier for the local sports team or an organization.
What other ideas have you come across or used in your business to get other "cool" businesses to work with yours?


Related posts: