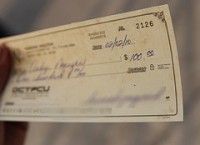 This blog post was created by Bert Deorhoff, CPA, who specializes in small business bookkeeping in Jefferson City.
If you are running a small business, then you are making a lot of big decisions daily. As your business grows, you will need to start thinking about increasing your payroll and hiring new employees.
The first thing you need to do is start planning. You will have to do quite a bit of number crunching in terms of how another employee will affect monthly, quarterly and yearly expenses.
Ask yourself, "Do I have enough work to justify hiring another person? Am I meeting the needs of my customers?"

The worst thing you can do as a business owner is stretch yourself too thin and forget to give exceptional customer service. Poor customer service can break a business. On the other hand, great customer service can be the most lucrative strategy for your business. It's smart to always hire ahead so that you never have to worry about your customer service.
For example, look at Zappos. They owe their success to their amazing customer service. That means that they only hire employees whose beliefs match up with the company's core values. In the book Delivering Happiness: A Path to Profits, Passion, and Purpose, Zappos CEO Tony Hsieh says that the most important of those core values is finding the right employee who is also humble.
So take your hiring seriously, because if you hire the wrong person, sooner or later they will clash with your business.
The influence of another worker depends greatly on how many people you currently have on your payroll. When your business is small, adding one employee is a major decision because it is a significant increase in your labor cost. A larger employer can more easily absorb the increase of one more employee because that one employee may just represent a 5% increase in labor cost.
If you are looking to expand your payroll, make sure you take all the necessary precautions. Be aware of your financial situation to determine if you can afford a new hire. Then make sure you make the right hire to fit your team and grow your business. A bad hire can actually take more of the business owner's time in trying to fix what the employee messes up. A simple way to look at it is the old saying, "Good labor ain't cheap and cheap labor ain't good".