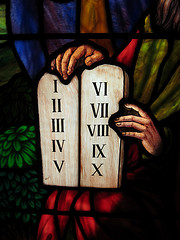 Pricing a product or service is one of the most complicated yet important decisions that can determine the fate of your business. Most small business owners tend to price their products and services lower than the customers are willing to pay for out of the fear that increasing the price will make customers flee. However, it is possible to increase your price, and have customers love you for it. It is not only desirable, but imperative that small business owners understand how to properly price their products. After all, it is much more fun to compete on value rather than price Look at how Apple is able to charge premium for all its products
Based on our own experience and feedback from our readers we have compiled a set of rules that will help you in pricing your products. Here they are:

There is no one right way to price your product or services. Pricing is both an art and a science.
The price customer is willing to pay is a result of the perceived value of the product in his mind.
The ideal price of a product is the maximum amount that individual customer is willing to pay, however it is difficult to implement. EBay auction is one way to do it.
Never price your product below variable cost unless you want to go out of business quickly.
You will never be able to compete with large companies on price. Focus on value, customer service and differentiation instead.
It is much more fun to compete on value rather than price.
Don't give in quickly to the temptation of price war initiated by competitors. Differentiate your products to avoid apple-to-apple comparison.
Want to charge higher price? Make your customers feel good about buying your products by telling "stories" about them.
Customers are willing to pay higher price for products associated with these words – quality, prestige, luxury, warranty, novelty, exclusivity.
Unbundle your products to get higher price. A la carte always costs more than the packaged deal.
Feel free to add your own in the comments below.

Related posts: