Tweet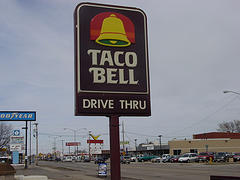 Franchisee and franchisor have long held love-hate relationship. They know that they both need each other to be successful, but at the same time, they are constantly disagreeing and fighting over number of issues. While healthy debate and disagreements are beneficial, constant fighting over trivial issues can sap energy out of both franchisee and the franchisor.

For this reason many franchisees feel they should just venture on their own rather than dealing with the tyranny of franchisor. This could be a mistake, however. There are number of benefits of owning a franchise as opposed to running an independent business. As a franchisee, you need to develop a symbiotic relationship with the franchisor and focus on what you want to get out of it. The key is to understand and follow the rules of the game and develop a playbook that will make you a winner. Follow these guidelines when developing the playbook.

Keep the District / Area / Territory Managers happy. These people go by various names, but they are franchise representatives who you interact with on a regular basis. They pretty much manage the franchise in their assigned territory. Their job is to ensure the franchise rules are being followed and help franchisees develop their business. The key point to remember is that these people hold a lot of power and can make your life miserable if you they "don't like you". On the flip side, they can make you very successful if they are happy with your performance. That is why it is very important to stay on the "good side" of them.
Leverage franchise's purchasing power. One of the primary benefits of the franchise system is their ability to negotiate volume discount on number of items as a result of their large purchasing power. This is especially true of large franchises. You should take advantage of this by funneling number of purchases through their channels. This could include your goods, marketing material, equipments, banking and so on.
Seek their advice on your performance. Franchisors have a good understanding of how various franchisees are performing and why. You should ask them about how you are performing against other franchisees. You should also discuss why your performance is not as good as others and see their advice on how you can improve. You may not like all of their advice, but it will help improve your business.
Follow the rules. This is a sensitive topic for many franchisees. Some of the franchisors are notorious for establishing draconian rules and insisting that the franchisees follow them no matter what it costs them. While you may not like them, choosing to ignore them may create problems down the road. That is why you should understand the operating requirements of franchise and ask these questions to franchisor before joining them. Even if you do choose to fight or ignore the rules, do it tactfully, so that you don't end up in the penalty box with them.
Document all transactions. Finally, you want to document and keep track of all transactions with the franchisor in case things turn ugly and you end up fighting with them in the court. Remember, as a small franchisee you are at a disadvantage against them to begin with. Keeping documentation of the transactions will help you improve your chances of winning.
What other suggestions you have from your experience?


Related posts: