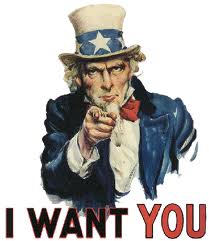 If you are looking for better options to enhance your business prospects and widen your commercial growth, then opting for federal schedule contracts can be the ideal opportunity for you. To opt for federal contracts and get benefited, your business must have an 8A certification.
Enrolling in the 8A programs will open the doors for a number of marketing avenues and a plethora of opportunities for you. If your business is lagging behind due to social or economical disadvantage, getting an 8A certification will rank you high among your competitors by providing you with the option to bid for federal contracts. If you are potential entrepreneur and trying to make your mark in the business world, SBA certification is the first step towards your success.
Following are the briefly discussed points, which throw light on the essence of 8A certification and explain the reason for its imperativeness in business:

Exclusive access to federal contracts – If your business is 8A certified, you will get direct access to bid for competitive and non-competitive set-aside federal contracts. This will prove very beneficial for your business since you will have the option to bid for federal contracts summing up to a value of USD 5.5 million for manufacturing and USD 3.5 million for services. Federal government have set aside contracts valuing to millions of dollars only for 8A certified firms, so if you have the SBA certification you can bid for such contracts and boost the overall growth of your company.
Business development assistance – Business assistance to grow and develop is required by almost every entrepreneur. If your company is certified by the SBA, then you will be offered with 100% assistance and aid required to get out of any business crisis and flourish exponentially. Along with the SBA, other federal agencies will offer their aid to your business and promote your organization extensively.
Reducing your potential threat – If your business is 8A certified, it limits your potential competition. The key players of the business world (namely Turner Construction, Lockheed Martin etc) will not be allowed to bid for federal contracts. Hence, your competition gets reduced significantly and this increases your chances of surviving in the market and developing your business conveniently.
Enhanced knowledge – SBA allows each of its participants to remain in the 8A program for a period of 9 years. In this period, you will be encouraged to increase your institutional and competitive knowledge.
Easy procurement of goods and services – Being an 8A certified business, your goods and services will be easily purchased by federal clients. This is due to the reason that your goods and services meet the federal standard and thus require less time and paperwork for acceptance.
Acquiring 8A certification is an added benefit for your business. It is a significant marketing tool, which allows you to bid for federal contracts and exist in the competitive market. If your business is not 8 A certified, then you are depriving yourself from success and growth promised by SBA certification programs.
Our guest, Kevin Robinson, has been helping people over the years to avail all kinds of professional services including 8a certification or sba 8 a application for federal contracts.
Related posts: