Tweet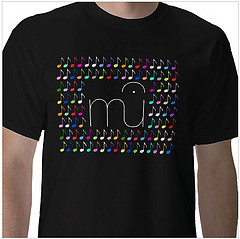 Some people may not agree, but billboards are still relevant in this age of digital advertising. They offer great visibility to businesses in a very cost-effective way. For one thing, they are always there. People do not have to hunt for them. When designed right, they can catch people's eyes and make lasting impression on their minds.

Wouldn't it be even more effective if you could take those billboards and make them mobile so that they can be put in front of the people in multiple places? This is exactly putting the company logo and other brand building advertisements on the clothes people wear can do. This is similar to putting Facebook's "Sponsored Stories" in people's news page, except the story moves around and gives exposure in front of hundreds of people.

Businesses can incorporate the promotional logo clothing in multiple ways. The most common is giving T-shirts with your corporate logo to visitors and customers at Trade shows and other such places. You can also ask your employees to wear them while they are on duty. They will probably wear them even when they are not working. No matter how you do it placing corporate logo on clothes provides excellent visibility to your business in addition to other benefits described below.

As I have already mentioned several times logo clothing creates strong brand identity and promotes your brand in front of hundreds of people who may not otherwise come across it.
Corporate logo clothing is very cost effective. There are number of companies such as QLP that are willing to produce branded T-shirts for few dollars each. Compare this to the money you have to spend on other forms of advertising.
Unlike stationary billboards you do not have to pay for the "real estate". People will be more than happy to put on the clothes with your corporate logo as long as you are willing to give them for free.
When you require all of your employees to wear uniform clothes with your logo it will create a professional atmosphere in your business that your customers will appreciate when they walk in the door.
It can create a strong team spirit between your employees – just like having a uniform for sports teams helps build the bond between the players.
Logo clothing also provides an excellent opportunity to market new products. Can you imagine the conversation it would start when you put the picture of the product along with some buzz starter tagline? Think "Whassss Up?" campaign that Budweiser had launches few years ago.
To make the corporate logo advertising on the clothes effective you need make sure it is done right and generates the desired effect. You should keep the following suggestions in mind when marketing with logo clothing.
Make sure the size of the logo is sufficient to be seen from distance. Most people will not look at it for more than 5 seconds.
Include graphics and tagline of your business along with corporate. However, make sure it is done in an artistic fashion.
Make sure the graphics and tagline are such that they generate buzz and start discussion. No one likes to talk about and remembers boring subjects.
Select high quality material for your clothes, otherwise it will only hurt your corporate brand.
If you are going to ask employees to wear them, make it mandatory for ALL employees. Having only some employees wear the uniform dilutes the effect it is supposed to create.
Finally, make it in a good taste so that it does not harm your corporate brand image. Nothing hurts your business more than putting a slur or inappropriate image on the clothes with your corporate logo.
Related posts: