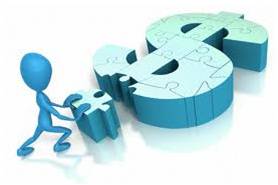 Most entrepreneurs think that adequate finance is the key to success in business. But that's not true! It is actually the business owner who is the key because it is she or he who decides how to ensure adequate finance for proper functioning of the operations. In order to ensure this sufficiency, it is vital to keep the financial records up-to-date as well as organized so that it becomes easy to track. So, here are some tips for you to follow on a weekly basis so that you can better understand the financial status of your business and maintain it smartly.
Consider Using Reminders
You can utilize an electronic calendar or a diary to keep a note of the due date of the bills as well as cheques. There are also day planners that can help you do so as well as can allow recording everyday expenses. If you have gone fully digital with a laptop or smartphone, you can use a suitable application to take care of vital and regular tasks such as filing and entry making in ledger.
Keep an Eye on Cash Flow
 If you are a shrewd entrepreneur, it is vital for you to monitor the cash position as well as cash flow. You must know how much cash is going out or coming in and on what basis. Apart from that, you need to find out your weekly payments and sales so that you can justify the cash flow. By knowing your cash flow, you can pay bills on time, estimate future expenses, deal with unforeseen expenses better, and grab opportunities such as employee benefits and alternative financing options.
Concentrate on the Future
No business can successfully flourish without a proper projection, planning, and budget. If you spend time each week for finding out how many items the business is able to produce or service you can offer, you can determine the funds required for the same. Knowing the quantity of products and services on offer along with the cash your business needs as well as generates can help you estimate the true worth of your business as well as secure your finances. This is helpful when you decide to sell your business.
Update All Books of Accounts
 If you want to know your financial position, you will have to track and monitor it. This is only possible if you keep the books of accounts updated. Further, they should give you correct information so that you can generate your financial reports easily to forecast financial needs, problems, and solutions. Therefore, just fix a specific time during your weekly schedule for proper book-keeping.
But before you ensure accurate, complete, and update book-keeping; you will have to first maintain a file of your business receipts and records properly. For this, you will have to organize these records in separate folders with labels like tax records, bills payable, bills receivable, loans, and bank accounts. By doing this, it becomes easy to spot and use the information.
Employ a Qualified Accountant
It is vital for any business to hire a skilled and experienced accountant so that the finances are well organized and that less time is spent on managerial matters. This makes you free from administrative tasks so that you can focus on other core business tasks. This is a vital benefit for small business owners who have the habit of taking up all business tasks, which makes them very disorganized and forgetful when it comes to dealing with important tasks. This is because the entire time spent does not allow them to concentrate on strategic thinking, new ideas, and grasping new opportunities.
Bio: Katy A. Limbaugh is a certified and experienced news anchor of a popular broadcasting agency. Media such as Fox and CNN have inspired her to prove herself in this field. Her few works are associated with CEOs such as William Lauder. She is reachable at @IamKatyLimbaugh.