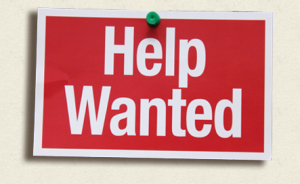 The success of any business is largely dependent on its employees. Good employees can help improve the business, and by the same token, bad employees can sink it into bankruptcy. That is why hiring good employees should be of paramount importance to all businesses, and particularly so for small businesses.
In my observation, most small business owners consider employee hiring a necessary evil they have to deal with when current employees leaves. They approach the hiring process in an ad-hoc fashion and try to get someone quickly so that the business can get back on track. The problem is hiring this way does not get you the right employees you need to make the business successful. Eventually, either you will need to fire the employee because he isn't the right fit or the employee himself will leave. In the end, the cycle has to repeat and soon you find yourself in the endless hiring loop.

In working on our own business and with other clients, as well as based on the feedback from the readers I have observed few rules of hiring that, when followed, can take you out of vicious hiring cycle and get you the right employees that will make your small business successful. Listed below are the must-do's for hiring with additional links to some of the articles I have written in the past.
Before you even encounter a need for hiring, think about how you can reduce employee turnover. Your goal should be to have it as low as possible. As we all know, hiring can be quite expensive and time consuming, not to mention the business disruption it creates. Here are some effective techniques you can reduce employee turnover.
Consider promoting current employee whenever you have a need to hire for a manager level position. After all, the current employee has been with you for some time. You know him well and he knows the business. Why take a chance on an unknown when you already have a good candidate in your backyard? I had written an article explaining why hiring an outsider for a manager position is a mistake.
Ask your current employees to refer their friends to be considered for the job. You can trust existing employees to find the candidates that are as good as them. Besides, it makes the onboarding of newly hired that much easy.
Pay careful attention to the interview process. Your goal should be to ask questions that will show true personality of the candidate and filter out those who will not be good fit for your business. You can refer to the questions you must ask in the interview process here.
Plan for on-boarding newly hired employee well in advance. A well-planned on-boarding process will make the new hires comfortable and productive quickly. Every successful small business needs to have carefully designed on-boarding process. Look at this article for effective techniques for onboarding new hires.
What other techniques have you used for hiring great employees in your business?
Related posts: