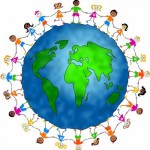 Many small business owners once dismissed Corporate Social Responsibility (CSR) as a public relations stunt used by large corporations to look good in front of customers and governments. However, over last few years an increasing number of small businesses have started implementing CSR policies.
Why? The simple reason is because CSR can help to improve profits no matter what size of business you are running.
More Customers
To start with implementing a strong CSR policy can help you to gain more customers. This is because many people today want to do business with companies that are ethical and care more than for just their bottom line. Consider the case of Costa Coffee, which its increased sales as customers boycotted its competitor, Starbucks, over its tax arrangements.
Customers may not necessarily choose you just because your business participates in CSR, but it can be the deciding factor that drives them to your door when they compare your business against competitor's.
Save money
You might think that setting up a CSR programme will be expensive, but the fact is it can save you money. Does your company print a lot? If so, consider re-filling your ink cartridges rather than buying new – cost-effective and better for the environment. Also recycling, making sure hazardous waste (batteries, solvents, electrical items) are disposed of properly, and even just making sure lights and computers are turned off at the end of the day, can all be part of your CSR initiative.
As growing number of people believe that we need to do more to combat climate change, and governments start investing in 'green' initiatives, being seen as a business that cares about the environment will benefit your company in the long-term.
Recruiting
Having a CSR policy in place will help you to recruit the best talent available. This is because young graduates like to work for companies that care more than just about how much money they make. Also having a CSR policy makes potential employees feel that you care about the environment and society, and as an extension you will care about your staff.
Many CSR activities, such as fundraising events, help provide a social aspect to the workplace – making it friendlier and more supportive environment to work at.
Public relations
Don't underestimate the need for good PR – why do you think successful businesses still spend a small fortune on their PR and advertising campaigns? Although your budget probably may not be large to have PR department, your CSR initiatives will provide you with press releases that you can send to local newspapers, promote on your website and through your social media – essentially providing free publicity for your business.
It will also help to establish your brand as one that 'gives back' and cares more than just about making a profit.
How to implement CSR
So how do you go about implementing a CSR policy? First, it must come across as genuine rather than an afterthought. A good way to start is by making your business greener – recycling, turning off lights, encouraging cycling to work and car shares. Also consider sponsoring or fundraising for a charity that has some meaning or relevance to you. Another idea is to consider an area that is related to your business, for example if you run a café perhaps make sure your coffee beans are Fairtrade and try to use organic ingredients in your cakes.
The important point about a CSR policy is to make it look natural and appear that you genuinely care about the cause you are involved with. Done right corporate social responsibility can help improve profits and help your business to succeed in the long-term.
Written by Derin Clark, a writer, editor and blogger with many years' experience writing for business publications.
Related posts: