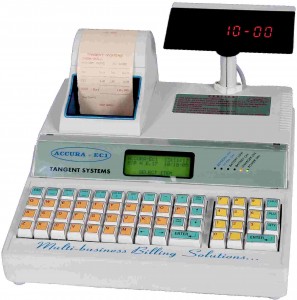 For small business owners, cash flow is equivalent to blood flow. When it is flowing well without hiccups the system (business) works just fine. You spend cash buying inventory, leasing equipment, making repairs or doing anything else that will help produce goods and services that you can sell to customers and receive cash in return. This cash can then be deployed again for the abovementioned purpose and the cycle continues. Hopefully, you are receiving more cash than spending it, resulting in positive cash flow.
However, if the system develops a clot that restricts the flow of blood (cash) problems can arise, sometimes leading to a fatal outcome.  That is why you have to watch the cash flow and cash reserve like a hawk and ensure that you have extra cash cushion available to take care of emergencies on a short notice. These emergencies can arise out of nowhere and on a moment's notice. For example, the equipment may break down and need repair at that moment or the production will stop. You receive a large order from a customer and need cash to buy raw material before the order can be produced. Regardless of the type of emergency, if you do not have the extra cash cushion it can create a difficult situation for your business, resulting in stopped production or having to turn down that large order.
Now, there are solutions available to get extra cash if you do not have that cash cushion. You can borrow money from friends or families, if they have the extra cash and are willing to lend. You can also apply for a short-term loan at your bank, although they typically will require you to fill out a ton of paper work as well as ask for collateral.
There is another type of solution that can provide you with cash on a short notice. The companies providing this solution provide you with cash in exchange for future credit card receipts. Many small and medium-sized businesses have customers that order regularly on a monthly basis, resulting in predictable cash flow from credit card receipts. You can use these future receipts as collateral to get a cash advance. The company will discount these receipts based on the risk, size of transaction, your credit worthiness and other factors, but you will be able to get your cash quickly.
The benefits of working with companies providing merchant cash advances are that they do not require a large amount of paper work like banks do, resulting in quick access to cash, which is what small businesses need for emergencies. Some of them also allow you to spread repayment over time.
To make the most out of the cash advance make sure you use it towards the future growth of the business. Some of the situations where it should be used are – inventory financing (when you need to increase inventory for future business growth), equipment financing or repair (when you need cash to buy or repair equipment), renovation (as a result of franchise directives or business expansion).
While the merchant cash advance solution may not be suitable for all small businesses it does provide quick and easy access to cash when you need it the most. Just use it wisely and have a solid plan for payback.
Merchant Capital Access is one such company that provides cash advances to small and medium-sized businesses to take care of emergency capital requirements.