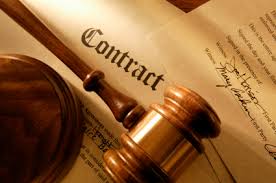 When it comes to dealing with lawyers, small business owners have love-hate feeling. They understand the importance and need for legal services. At the same time, they also get frustrated by the amount of time they have to spend on it as well as dealing with fine nuances of legal process. For many, the cost of legal services is just too high. No wonder many small business owners like to avoid the subject of legal services altogether.
As much as you would like to avoid dealing with legal matters, there is no denying that you have to take care of it either by choice or by force, when someone else takes to court. You can take comfort in knowing that not all legal matters are created equal. There are some, such as employee lawsuits, that are complex in nature and require help of good lawyer. On the other hand, there are many legal matters that do not require full-time lawyer. Some of the examples are filing paperwork for business registration or preparing living trust. These needs can be addressed by simply filling out details on the form and submitting to appropriate agency.
This is where web based legal services can be helpful. They can not only help prepare these forms expeditiously, but it can be done without having to pay too much. One such web based service that is gaining popularity is Legalzoom. This service was started by lawyers, who saw need for simple legal services that can help individuals and business owners take care of less complicated legal matters using web based technology.
LegalZoom works by asking you series of questions depending on the type of service you need on the Internet. Their document assistant reviews your answers for completeness and consistency and prepares appropriate forms and delivers them to you to file with government agency. The entire process is simple and automated. No wonder they have received so much attention and kudos from the media. The service appears to be growing rapidly.
Looking at the LegalZoom reviews it appears that they have been doing fantastic job and their customers are happy with their services. Here are few samples of the reviews:
"Your service was easy to use and I greatly appreciated the "wrap up instructions" in the front of your professional and nicely organized binder that highlighted all the additional steps that were required to finalize and legalize our LLC." – Female customer from Nevada
"We are very pleased with services of legal zoom. They are the greatest company we have ever used. They are inexpensive and yet their services are extensive. We thank them for helping put our business in a safe zone." – Male customer from Illinois
Dealing with legal matters is a way of life for small business owners. With the services from LegalZoom you can take relief in knowing that many of these legal matters can be handled easily and inexpensively.
This post is sponsored by LegalZoom.