Tweet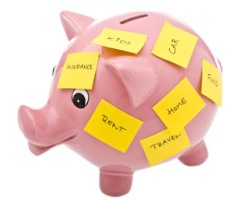 If the Great Recession of 2008 has taught one thing to individuals and small business owners it is to keep their financial house in order, including credit history, debt and savings. Many business owners with low credit score found it impossible to get a loan at the height of recession. Even those with good credit history had trouble convincing lenders that they had the wherewithal to pay back the loan. Many people realized the importance of financial planning in that time.
To plan for the future you have to know the present. This is where understanding your current financial picture comes into play. The three credit bureaus – Experion, Transunion and Equifax – generally monitor and report on credit history of most individuals in the US. You can subscribe to their paid services to watch and monitor your credit history. However, the tools they offer are limited and not intuitive to use. For example, you can only get your credit score and history with them. To get overall view of the financial picture you need to go somewhere else. In addition, the cost of their services is pretty high.
Recently, new generation of online tools has come up that provide a comprehensive view of your finances. They pull your financial data from multiple sources (with your permission) and perform analysis to show overall financial picture with easy to understand graphs and charts. They also provide real-time alerts based on your preferences along with personalized recommendations. Their what-if analysis tools let you do scenario planning to better plan for future – for example, how to become debt free or improve credit score. The best part is many of these functionality is available free of charge.
Some of you may be wondering why you should go through all this effort. If our explanation in the first paragraph was not convincing enough, keep in mind that your credit score and history is being used at every step of the way in daily life. In many cases, you may not even be aware of it. Applying for mortgage or auto loan? First thing they will check is your credit score. Not only that, the mortgage interest rates and auto loan rates you pay are dependent on your credit score. Even insurance companies have started checking your credit score to determine your insurance premium.
So what does this mean to small business owners? Keep a watchful eye on your credit history and credit score. Make use of these online financial planning tools to plan for the future. Any effort spent on these now will help you when you need to apply for a loan in t the future.
Related posts: