Tweet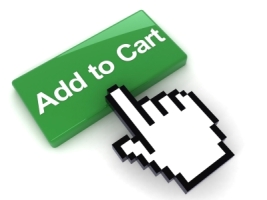 Ecommerce sales have been growing by leaps and bounds in the last 10 years, driven by maturing of Internet technology and changing consumer behavior. Amazon has solidified its position as the behemoth of online sales, just like Wal-Mart did with brick and mortar retail few decades ago. Even traditional brick and mortar retailers, such as Staples, Best Buy, and Wal-Mart itself, have established online operations and are working hard to increase their online sales.
Small retailers do not want to be left behind.  Many of them are also working hard to get in on this ecommerce gold rush. The reasons are simple. It is not very difficult to establish online retail store. Number of software tools are available that let you establish an online store with just few clicks. You do not even need to know computer programming. Online stores cost less than brick and mortar retailers, primarily as a result of not having to pay for real estate. Online store also provides you with an opportunity to sell to global customer base. You are not limited to just selling in your local neighborhood.
Now, just because it is easy to set up online retail store it doesn't mean anyone can succeed in becoming next Amazon. Number of retailers has failed in trying to compete with Amazon and other large online behemoths. Even large retailers such as Wal-Mart are finding it difficult gain traction online – their online sales are still miniscule compared to overall revenue. However, there are ways in which small retailers can compete and thrive in the online world. Here are keys to success for small business owners in selling online.
Sell something unique – If you try to compete with large businesses by selling me-too items you will never succeed. Large retailers have enormous cost advantage and can sell at much lower price. You have to find a niche that other retailers cannot duplicate. This way instead of competing with them on price you will be able to charge premium.
Engage with customers – "Build it and they will come" does not work in any business, online or traditional. You have to engage with customers via various online and social media channels – tell them stories, converse with them, answer their questions and solve their problems. Research shows that customers who are engaged are much more likely to come back to your business again and again.
Monitor and Tweak – This is one of the biggest benefits of online business as compared to traditional retailing. You are able to monitor customer behavior and analyze traffic data providing you opportunity to update your offerings and prices in real-time. One of the key parameters you need to watch is conversion rate, which shows what percent of website visitors end up buying from your store. By watching and analyzing their clicks and purchasing history you are able to increase conversion rate, leading to higher sales.
Don't forget mobile – Online ecommerce technology continues to evolve at rapid pace. The rise of Smartphones and tablets has shifted buying from computers to these devices. If you do not have mobile version of your store and associated strategy you are likely to lose lot of sales in the coming days.
While it is easy to establish and operate online retail store, it does require unique strategy to achieve success. Learning about these success factors will help you overcome barriers and succeed.
Related posts: