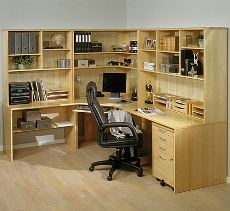 When you own your own business or work as a freelancer from home, you don't have to answer to anyone but your clients to reach your goals. At the same time you don't have higher-ups providing you with all the tools you need to make your work day go smoothly. Whether you're just starting out as a small business owner or freelancer or you've been at it for a while and think there must be more efficient ways to run things, invest in these must-haves.
Invoices
To earn money you need to keep your freelance or small business running, you need timely, organized payment. It's up to you to bill clients and stay on top of them to make sure they pay on time. It's much simpler if you use the same customizable template for all transactions, one that is professional-looking and easy to access at a moment's notice. Invest in professional online invoices and rely on customer service to help you if you have any questions. When your invoices are organized and accessible online, you can print or email them from anywhere, 24/7.
Cloud Storage and Sharing
Like online invoices, having your projects accessible on the Internet is a boon for the freelancer or small business owner. Invest in a cloud storage program to backup and access data. A computer virus, stolen computer or natural disaster could prove devastating to a freelancer or small business owner not just for the loss of equipment but also for the loss of data — unless you planned ahead and backed up your work online.
Plus, with cloud storage, you can continue to make changes to projects while traveling. Additionally, you can work with consultants, colleagues and clients on projects across the country and the globe by having one central work station online where everyone sees project due dates, edits made and any comments added.
Professional Website
If you sell a product online, you probably already have a website. Even if you sell a service, you might have created one so customers can find you. Still, some freelancers skip the work website because they get clients largely through third-party sources. Don't do without a website, and don't skimp on its quality, either.
A website is one of the first things a potential customer sees. It should look attractive and be easy to navigate. In the age of the smartphone and the tablet, it should be displayable on portable devices, too. Hire a professional web designer to improve the look of your website and make sure it's going to look good on any device. Hire a writer for the content — or if you are a writer, focus on delivering the "must-know" information about your services in short, easy-to-digest form.
Online Marketing Plan
Whether you have the budget to invest in hiring a professional marketing firm or you simply vow to devote more of your time each week to improving marketing, develop a marketing plan that will get your products or services in front of the people most likely to pay for them. Freelancers and very small business owners especially need to develop compelling Internet marketing plans because many freelance and small business transactions are done online. An effective marketing plan might include:
Compelling social media presence. Don't just spam ads, join industry-relevant discussions.
High quality video productions. Place these on social media websites and as advertisements on relevant videos and websites.
Research into how people are talking about your company's and your competitors' products and services online. Learn to tweak what you offer according to the results.
Sponsorship of charitable and industry-specific events
According to PBS, there are over 42 million independent workers in the U.S., which includes freelancers and owners of very small businesses. Even though you don't have to do what a boss tells you if you go the small business or freelance route, you still have competition. Anything that makes it easier for you to attract clients and run your business so you can sell your products or services is well worth the investment — and it's often much more affordable than you might think.
About the Author: Erica Taylor is a freelance writer and designer with over five years of experience. She recommends you create your invoices online at Aynax.