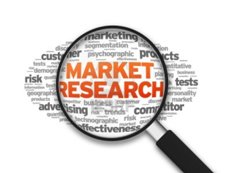 Sensory research is a fairly new development in the world of marketing. It can help you understand exactly how your customers view your product, which can help you make the best choices regarding how to improve the products. It will also highlight whether any changes to the product development process could make a positive difference to the experience customers have when using your products.
Sensory research will give you unique insight into what people who have enhanced sensory perceptions make of your products. This is something that the general population will not experience, so it can give you a more focused response than would be achieved through normal market research. It can also be used to give you an edge over your competition, as just making simple changes to your products can make a real difference to the enjoyment that your customers experience. It is this difference that will set your products apart from those offered by your competitors.
There is a great deal of research that goes into each product that is subject to sensory marketing and this will need to be carried out in a specialist facility. If your company is in the food and drink industry then this facility will need to be able to provide a kitchen where the food can be prepared and then served immediately to the testing panel. It will also be beneficial if the kitchen is fully equipped with refrigerators and freezers. This will allow you to recreate the exact state of the food as it would be eaten by your customers which will give you the most relevant feedback.
It is not just the marketing of food and drink that sensory research by Marketing Sciences can help you with. Any type of product that involves using senses such as air fresheners, laundry products and a range of products for babies and children can also be tested. When sensory research is offered, the research company will usually be able to offer your business a personalised service depending on the types of products that your company produces. This will take into account different types of testing that your product will need and varying conditions that are needed for this testing.
Only people who are in the top 10% of the population for sensory acuity are employed as sensory panellists and all testing is done in very strict conditions with all responses measured and analysed by computer. The exact process that is followed for each product is very technical, but at the end of it you will have a full analysis of your product. There are also opportunities for further product testing which can indicate how much the general public would notice any changes that are made to your products. This can provide you with valuable information about how you can make improvements to existing products and how well these products are likely to be received.
If you are not already using sensory research then it is something that you may want to consider as it can make a real difference to the way you connect with your customers. It also allows you to develop your products with customers in mind in ways that they may not even be aware of.
Related posts: