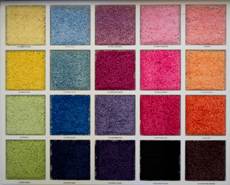 If you own a business and you will be opening a new office in the near future, there are many things that must be considered. One of the most important details that must not be overlooked is the type of flooring your office will have. There are many different options available to business owners in terms of flooring materials. Let's take a look at some of these materials so you can get a better idea which one is right for your new office:
Carpet
Many offices are carpeted for several reasons. First, it looks very professional. For many businesses, such as law firms, the appearance of professionalism is critical to attracting new clients. It also helps to reduce much of the noise that can usually be heard in an office environment. For example, carpeted floors will eliminate the sound of heels or other types of shoes on a hard floor, as well as the sound of mail carts or other wheeled objects being pushed on the floor. If you decide to go the carpet route, make sure you buy carpeting that is durable enough to withstand the amount of foot traffic in the area you plan to install it.
Carpet tiles
These are a nice traditional carpet alternative. You can find carpet tiles in a wide variety of styles and colors. If you have an eye for design, you can use different color tiles to create beautiful designs on your floor, rather than having tiles that are all the same color. They can also be replaced much more easily than a carpet with a hole in it. The installation of carpet tiles is much faster than regular carpet.
Urethane cement
Urethane cement flooring is suited for offices that are going to be located in factories, workshops or garages. This type of flooring is made to be extremely durable. It is perfect for areas with machines that will be causing a lot of stress to the floor. It is also capable of handling environments where the temperature will change frequently. Dishwashing areas, commercial kitchens and processing facilities are some of the most common places where this type of flooring can be found. Regular concrete polishing is recommended to keep urethane cement flooring looking its best. There are companies you can hire to perform concrete polishing.
Tiles
Tiles are durable and easy to clean. They also look beautiful, provided they are properly maintained. If you are planning on buying tiles, it is important to make sure they are correctly installed by a professional. Otherwise, they could crack or cause a person to trip because they were not laid completely flat. There are different finishes to choose from, each offering its own unique appearance.
Polished timber
There are two primary varieties of polished timber: floating floor panel systems and authentic polished timber boards. This flooring is commonly used in reception areas, as well as foyers and areas meant for displaying things. While the look of polished timber is beautiful, it also creates a lot of noise. Therefore, you will need to decide if this is something you can deal with.