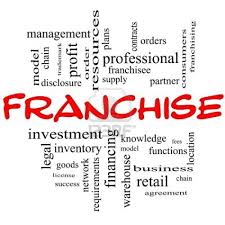 For many individuals, being an entrepreneur is a lifelong dream. Being able to own and manage a business, becoming your own boss, and have a potential income stream for years to come all make this an appealing opportunity. However, when the time comes to start a business, it can be difficult to start from ground zero, developing an idea and not having any outline to follow. Consider these three reasons for starting a business with a franchise instead of going it alone.
Established Business Plan / Model
By working with a franchise, a potential business owner can take advantage of a business plan that has already been established. There is no need to reinvent the wheel. Instead, the franchisee provides detailed information about how to get started, what type of policies to follow, and how to maximize the earning potential. These guidelines can get a business off the ground and thriving in a short amount of time.
Business Network
Start-up companies often have to search for the right vendors to work with. Once the relationship is established, they still need to come up with an agreed upon price and delivery schedule. All of this takes time. Many franchise companies offer to come in and set these relationships up in advance. They want to get the business up and running quickly and it is in their best interest to choose the right people to work with.
Continued Support
What happens when a franchise starts to run into problems? Whether advertising isn't going as planned or there is a lack of business, the franchising parent company continues to support the new business, working with the owner to try and address problems. For someone new to owning a business, this can be a huge help and offer real peace of mind. Being part of a franchise means receiving help, assistance and support from the parent company throughout the life of the business.
Check out coldstonefranchise.wordpress.com for more information about how Cold Stone Creamery helps its franchise owners get started. Starting any type of business comes with a level of risk. However, entrepreneurs can find structure, networking and assistance by becoming part of a franchise.
Related posts: