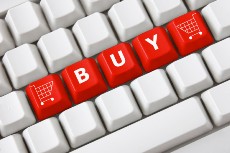 It is every small business owner's dream to be like Amazon. Here is a web titan that started with just selling books online and has grown into online juggernaut that is giving nightmares to Wal-Mart. Being a small business online, it's tempting to want to take on Amazon. But that's like a gnat pitting itself against a god. Your best bet is to find your tiny corner of the web and dominate it on your own terms. While this helps you fight Amazon with your own niche, you will still face thousand other websites jostling for the top spot on Google rankings. So how can you make your website stand out from the crowd?
Be a Business that REALLY Delivers
You have probably suffered at the hands of shoddy delivery services before. Your package will end up on top of your roof, crushed under a speeding lorry, packed into your bin or simply won't arrive at all. And the best explanation you'll receive will be a shrug of the shoulders from a snotty delivery driver.
You don't want to put your customers through such a trauma. Instead, find worldwide parcel services that are reliable and timely. Since the Royal Mail went private, a number of young bucks have sprouted up offering varying qualities of delivery service. So you'll have plenty of choices – make you sure you make the right one.
Catch the Mayflies
People on the internet are stupid, gawking at content with all the attention and care of an amnesiac goldfish in a sieve. Indeed, the average internet user will wait a mere four seconds for a webpage to load before shutting down their browser and, presumably, staring blankly at a beige wall for a while instead.
Four seconds – if that's a customer's level of patience, what chance does the average business have to capture their attention? Very little. Which is why you'll have to hit 'em with a corker of a front page. Make your calls to action shine and make your copy entertaining enough to keep a reader wanting more.
Know your Niche
The internet is filled with number of strange, dark corners. There are the madly obsessive fan fiction writers. Then there are the anorak-wearing product reviewers, the oddball music nerds and hundreds more cliques and message boards in-between. You've got to know where you fit into this grand puzzle, and who you aim to court. In any business, be it online or high street, knowing your customer can be the difference between a profit and a loss.
Hire an expert in market research to find your perfect customer and find out what marketing appeals to them. With this in mind, you'll be able to converse with customers like it was second nature – and, in turn, you'll be rolling in dough.