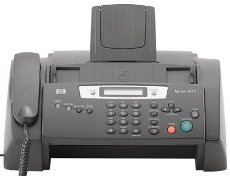 The fax machine was once a staple of any productive office environment. Today, these bulky machines are disappearing rapidly, but their functionality is still very important. The need to send secure, high quality documents hasn't disappeared. Modern offices have simply found a better way to get the job done. Online faxes have a wealth of benefits to offer, making them a compelling alternative. Want to know the history of fax machines and the benefits modern version of online fax machines? Continue reading below.
A Brief History of Fax Machine
Though you probably picture fax machines as something similar to printers, this technology actually predated the telephone. The idea for the fax machine originated in the 1840s. By 1865, the French were using a pentelegraph machine that transmitted images over great distances. Transmissions were sent between Paris and Lyon, later extending to Marseille.
With the rise of the telephone, fax technology was refined to use telephone wires to convey images. The technology steadily improved over subsequent decades. The telephotography machine was used in the early 1900s to fax photographs for newspaper publication. In 1955, the first radio fax transmission travelled across the continent. Xerox released the first commercial fax machine in 1964, and by 1966 office workers could easily transmit documents from one location to another. Fax technology today is an office staple that employees are familiar with and feel comfortable using.
Convenience and Affordability over Long Distances
Today, most fax messages are sent via online service providers. Online fax offers all the familiarity of traditional fax technology without the need for a bulky and expensive machine. Traditional methods require a separate phone line and dedicated machine for sending and receiving faxes. Taking the process online makes it possible to send and accept faxes anywhere you have an Internet connection./
A Green Solution for a Modern World
Online faxes are an environmentally friendly alternative to traditional fax messages. Going online, your company can save 360 million gallons of water, 215 million kilowatt hours of energy, and 3 million pounds of air pollution. You eliminate the energy used to run the machine as well as all the paper consumed on both ends of the process.
Online faxes require less storage as well. Paper files are all but eliminated from today's office environment. Digital files are much easier to save, copy, send, organize, and retrieve.
Security and Protection for Important Documents
When you send faxes via an online service, they're automatically backed up in cloud storage. This ensures optimum productivity as employees no longer have to begin the process from scratch to resend a failed transmission. With traditional fax machines, the message could fall to anyone standing near the machine when it came through. Online faxes offer added security and reliability because they're sent only to the intended recipient. You can instantly eliminate any concerns about lost paper or misplaced documents.
If you're looking for a better way to send secure documents and store important files online, consider digital storage and transmission using online fax services. Online faxes instantly simplify a complex process with transmissions that are never blocked due to a busy signal or left exposed in a paper tray. Secure and efficient online faxes are a clear improvement.
Related posts: