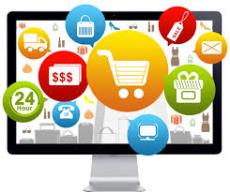 When it comes to online stores, Amazon and eBay get all the attention and kudos. However, it is the smaller eCommerce retail merchants who are having great success in selling niche items. The rise of eCommerce website builder software has enabled merchants to quickly set up an online store and provide all the back office functionality generally available to their large competitors mentioned above. I have been testing one such eCommerce website builder, known as WixStores, and from what I have experienced I am very impressed. WixStores, the DIY eCommerce website builder, is an extension of Wix.com, which is a free website builder.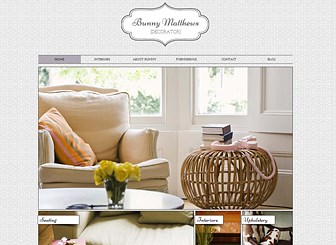 Let's talk about what it takes to set up and run an online store. In a nutshell, you require 6 type of functionalities to be able to market, sell and ship products as well as collect payments. They are
Showcase products
Include coupons
Accept payments
Ship products
Manage inventory
Follow up with customers
WixStores provides all these in an easy to use package that makes setting up online store a breeze even for a novice like me. Let me explain in detail what it takes to set up and manage an eCommerce website and how WixStores can help you do it with ease.
Showcase Products – This is at the heart of any retail store. If your products cannot attract customers with eye catching photos and elegant descriptions, you will never be able to sell anything. With the drag-n-drop interface, setting up the product catalog is very easy. The software also has a number of pre-built templates tailored for different types of eCommerce sites that makes it easy to get a jump start on building the product catalog.
Include Coupons – No retail merchant can survive without offering coupons to their customers. Those who have followed JC Penney's disastrous foray into fixed price strategy know why providing coupons is a must. WixStores allows you to set up coupons in various forms – fixed amount, percent, free shipping, etc. It also allows you to set an expiration date for the coupon.
Accept Payments – Accepting payment online is somewhat different from that in the brick and mortar store. You need to be able to accept payment various forms such as credit card, Paypal and even offline to accommodate those who cannot make other forms of payment online. WixStores can set up your retail store to be able to accept these payments. Those who have dealt with the security and privacy issues associated with online payment can greatly appreciate the functionality offered. With the integrated Shopping Cart functionality and seamless checkout process your customers find it very easy and convenient to check out the items they want.
Ship Products – Shipping products is essential to online operations. You need to be able to collect and track taxes that may be different in different countries or even states. You also need to provide various forms of shipping at varying rates such as standard, expedited, overnight and so on. With WixStores you can do all of this, and more. The software also allows you track the shipment so your customers feel at ease with knowing when they will receive the item they have been eagerly waiting for.
Manage Inventory – Inventory management in retail operations is essential to managing profit. Keep your inventory high and you will incur high costs associated with stock up and obsolescence. Keep it too low and you will lose customers who cannot find what they are looking for. Keeping track of inventory and managing it properly is fundamental to running retail business. WixStores' built in inventory management functionality lets you know exactly what you have in stock, what is selling more and what products need extra coupon incentives to sell.
Customer Follow-up – All the functionality described above is of no use if you are not taking care of your customers. Managing customer contacts is easy with WixStores. It also allows you to send newsletters to selected customers based on the preset triggers. It also lets you set up a blog to interact with your customer on a regular basis.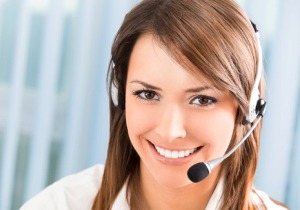 In addition to the core functionality mentioned above, WixStores has numerous other features that provide you an edge when competing with other small merchants or even the gorillas such as Amazon and eBay. Some of those features include mobile optimized store, large number of free images to set up your product pages, app store for hundreds of apps to augment the functionality provided by WixStores. They also have number of tutorials and help videos for those who are no quite familiar with the product. Finally, if you are really in crunch and need support right away 24/7 support is available.
You don't have to trust me on all the great functionality. Go ahead and give it a try for yourself. Do let me know what you think after your test run.