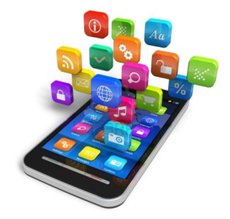 In the age of Amazon and Walmart – the behemoths that can sell their products at cut-throat prices by leveraging their scale and technology – do small businesses stand any chance to survive? Those who are old enough to remember know that small businesses were the mainstay of American business landscape before large department stores and grocery chains drove many of them out of business. Those small businesses simply could not compete with them on price.
Large enterprises could use their scale to demand higher discount from vendors. They also rolled out technology to drive efficiency and reduce cost of business to improve their bottom line. In theory, small businesses could use technology as well to improve their business, however for many it was not possible because of prohibitive cost. Many small businesses were also not willing to take the risk that comes with implementing new technology.
What if there was a trusted intermediary that could monitor new technology developed by startups, screen them and present the best and proven solutions to small businesses? What if that intermediary also allowed small businesses to test the solution before full-scale implementation, FREE! I am sure more and more small business owners would find it very compelling.
Fortunately, there is such an intermediary that does exactly this. I have been looking at a company called Test Drive that plays this role of intermediary and brings compelling solutions from startups to small business owners. These solutions cover wide range of business applications, including marketing, sales, customer service, HR and many others. Many of these solutions are available to small business owners free of charge! Here are few examples of the solutions small businesses can leverage:
Test Drive continues to add many more startups that are eager to develop compelling solutions for small businesses and let them test and use free of charge. You can sign up for access to these solutions simply by providing your email here.
Related posts: