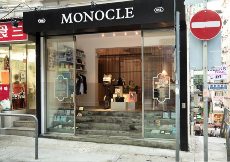 While the UK economy may have grown at a rate 0.7% during the second quarter of 2015, the level of sentiment that existed after the Conservatives landslide victory has dissipated somewhat. With a potential collapse in the Chinese economy and issues surrounding Britain's future relationship with Europe, it is crucial that businesses remain vigilant and pay attention to even minute details if they are to succeed in 2015 and beyond.
Importance of Groundwork and Optimising your Outlets
In simple terms, it is every entrepreneur and business owner's duty to safeguard their own business venture in 2015, while also remaining aware of potential economic shifts that could undermine the commercial climate. This is particularly relevant for firms that are planning to open brand new retail outlets or stores, as it is imperative that costs are minimised in order to optimise profitability. Such lofty ambitions can be challenging, especially if you are required to complete groundwork prior to opening your new location to the public.
First, it is crucial that your new outlet is compliant with UK and European safety laws, otherwise you may find yourself the victim of a hefty lawsuit should a customer or member of staff ever injure themselves on your premises. It is therefore crucial that, having completed a structural analysis of the building and its foundations, you address any issues and ensure that you have a sound retail building. Whether you need to construct a secure, temporary bridge to compete the final stages of work or conduct pressure testing, no stone should left unturned prior to welcoming customers into your new store.
How can Groundwork be Completed Effectively and Inexpensively?
Even if you have prior experience of the construction industry, this is not something that you should attempt as a solo venture. After all, building regulations and compliance laws change on a regular basis, while the influence of European should also not be overlooked while Britain remains a part of the EU.
With this in mind, it is important to partner with a current service provider such as VP Groundforce, as this ensures that can benefit from the latest industry expertise and guidance. Firms of this ilk also have access to some of the best tools in modern construction, while their knowledge allows you to use these wisely in the quest to complete compliant and affordable groundwork.
Related posts: