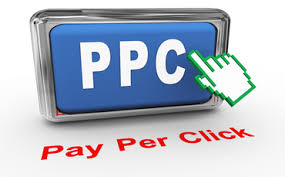 If you are running a business with a physical 'brick and mortar' location, it is important that you get good search engine results when someone looks for the kind of thing you offer in your area. Unlike businesses who can sell to anyone in the country or even the world regardless of their own location, businesses like restaurants, small retailers, salons and clinics need people in their area to be able to find them, and don't necessarily benefit from being found in searches by anybody else.
Google is Testing Ways to Show More Paid Ads before Organic Results
Google is always developing its products, and at the moment, they are focusing a lot on a product called Home Service. This is a new way of advertising in highly coveted spaces on search engine results pages (SERPs, as they are known in the internet marketing industry). They have also implemented some changes to what is called the 'local pack' – that is the part of your search results when you search for local places or businesses that shows a map with locations pinpointed on it. Previously, this showed the top seven applicable results, and their street addresses and phone numbers, as well as a link to their Google+ page. Now it shows just three businesses, but more information like opening times. There is also no longer a link to Google+, perhaps because the social network is one of Google's few failures, and they no longer plan to force businesses to have a Google+ page to take advantage of the local pack.
What the new changes mean is that in real terms very few organic search results appear on the first page of Google results – and none above 'the fold' when looking at mobile results.
Why This Makes PPC Important for Local Businesses
While SEO will always be important, these changes will make it harder to get more visitors through being on Google's first page of results. Businesses who pay for PPC advertising through AdWords will have the advantage of the real estate on the screens that can no longer be obtained through SEO only, and this means businesses who rely on local search results who don't currently do PPC are going to need to start doing it, by contacting a specialist like Converted, a top PPC agency in Sheffield, South Yorkshire.
Considering AdWords in your marketing strategy has always been worth doing, but with changes to how Google handles local searches, it may well be becoming an essential for bricks and mortar companies.
Related posts: