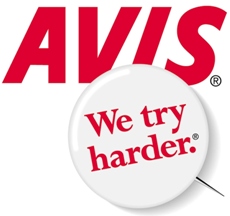 Your front line employees who interface with customers regularly can make or break your business. These are the people in the call center providing help and answers to customers as well as calming them down when they call with complaints. They are also the ones working at front desk who direct customers properly and guide them through paper work, etc. When this employee is a manager with an authority the stakes are multiplied. At least with the employee the customer has hope to take the complaint to the manager, but when the buck stops at the manager and when the customer has lost all hopes of getting problem resolved you can be sure to lose him for life!
This is exactly what happened with me when I rented a van with Avis, Farmington MI for a family vacation. Now, I am a regular renter with Avis through my corporate account, and I have had good experience for the most part. So it is quite telling when just this one particular experience makes me stop using them for the rest of my life! Let me explain.
The problem started even before I set the foot in the door of the local Avis office in Farmington where I had booked my reservation through Costco Travel. Even though the reservation was made for 9:00am in the morning when I called to confirm it the night before I was told that the car will not be available until noon or so when the previous renter can return the car, and even that was not a guaranteed. It all depended on when the renter comes back to return the car. We had 5 families going together with number of kids. You can imagine the disappointment on their faces during all that time. We ended up getting the car at 3:00pm by which time we were already late. We had to make a night stop on the way and pay for extra night.
The situation was even worse after we went to the rental place to get our vans. I would categorize the issues in several areas:
Breakdown in Communication – The reservation we had made through Costco clearly stated that we were allowed one extra driver, in addition to spouse, without any extra charge. The manager refused to honor that policy saying the Costco Travel does not know about the local Avis policy. Even Avis corporate office agreed to our point, but the manager at the local office was not willing to listen to them, which leads to my second point.
Lack of Respect for Corporation – "I am the boss here. I run this place and I don't have to talk to them" – these are words I heard from the manager when I called the Avis corporate office for resolution and the person from Avis office tried to explain to the local manager. She even refused to talk to her! We were all just aghast to see this. In all my time working in the corporate world, and as a customer I have never seen situation like this when the manager runs the place like a dictator.
No Respect for Customer – The problems just didn't stop there, as if that wasn't enough. The manager told us we had to clean the van ourselves before we return. I have been renting cars for more than two decades and never in my life have I cleaned the rental car. I can understand the rental company's desire to not have the car returned with full of garbage, but believe me, ours was nowhere near that condition. So here we were vacuuming our car at 2 o'clock in the middle of the night so that we could return the car in neat condition the next morning!
One Person Show – Finally, when we went back to return the car I was told that they could not provide the receipt because the manager was not around and they could not print the receipt. Whaaaat? What business operates in such a way that the operations just stop completely in the absence of one person? But then again, when I look back at the entire experience I am not surprised at this. After all, here is a manager who told me she is the boss and she runs the place. Of course, she is not going to delegate any authority to her employees.
I could go on and on, but what I see a pattern that has a dictator running a local office without giving a damn to the corporate. Just imagine the consequence of this one incident. None of the 5 families who went on this trip is going to rent another car from Avis in the future. Not only that, but several of us work for companies that have corporate contract with Avis. You can be sure that we will be taking this experience to our procurement department and when the time comes for renewal they will consider this customer service (or lack of) into account when working on the renewal, which could result in loss of potentially hundreds, or even thousands of customers.
I am not sure how Avis hires this type of managers, much less tolerate such a behavior, but if I have an employee working for me with this type of behavior she will not be employed another minute. I can guarantee that! And if this is a franchise location it would not take long for me to revoke their franchise license.
This is a guest post from a friend of ours , Parimal Patel whose family we went with on a vacation this summer and experienced this first hand.