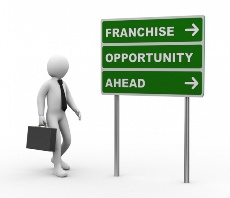 There is nothing more representative of "the American Dream" than owning your own business and becoming your own boss. As an entrepreneur, you have the ability to build your own prosperity and success from the ground up and create a better life for not only yourself and your family but also your employees and your community.
Sounds great, right? Unfortunately, entrepreneurship is an "easier said than done" concept. As many Americans launch their own businesses, they're too often met with unexpected barriers to their success: too few funds, a disjointed marketing plan and even the burden of managing taxes and legal documents. As much as people want to become their own boss, starting up a new business is simply not easy. That's where the franchise model comes in.
When people think of franchises, fast food giants typically come to mind. But what's more akin to the concept of franchising is the idea of a "business in a box." Even before you sign your Franchise Agreement, you have the support and guidance of Corporate, as well as the number of other franchisees who have achieved success in their own franchise locations. After signing on, you benefit from ongoing support, assistance with recruiting and training employees and a tested and proven business plan – all while you leverage the franchise's brand equity for your own location.
The road to entrepreneurship success becomes much clearer with franchise ownership. All that you need to do is consider what type of industry you're passionate about and what goals and budget you have to work with. Once you have an idea of your own interests and resources, you can speak with a franchise consultant who can help you research and find a franchise that meets your needs. A consultant will then also help put you in touch with other franchisees and walk you through the required legal documents, such as the Franchise Disclosure Document (FDD) and Franchise Agreement. After that, you're ready to work with Corporate to prepare for opening day.
Owning your own business isn't meant to be easy, but it doesn't necessarily have to go hand in hand with taking on a great deal of risk. With a franchise opportunity, the business plan has already been laid out and its success already proven by other franchisees – and the process of becoming an entrepreneur and leading your own success is guaranteed.
Look at the Infographic below for 8 steps you can take to becoming your own boss.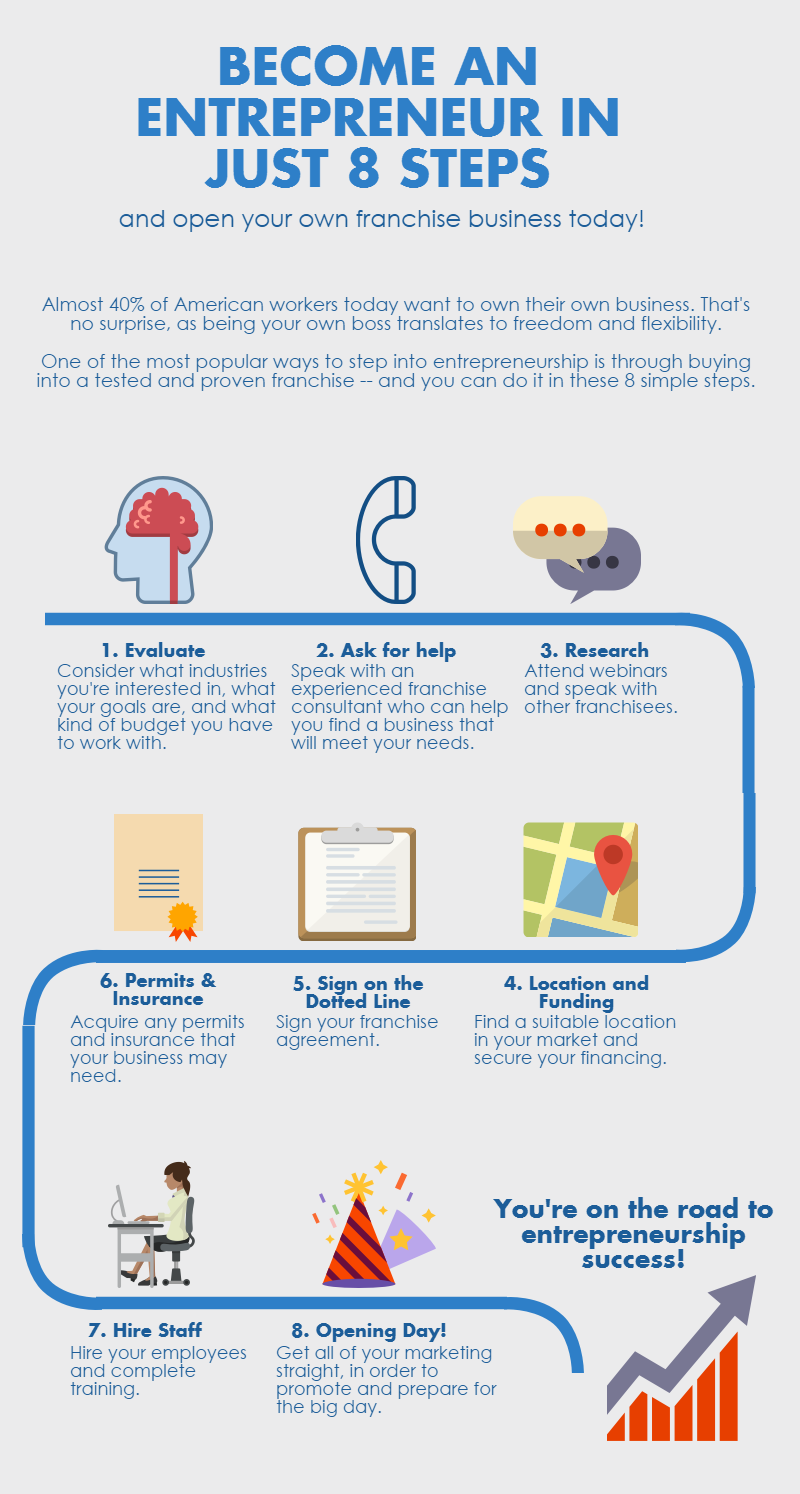 Related posts: