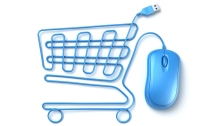 Having overcome obstacles to build a business, there's nothing worse than seeing those sales figures fall.
If you find yourself in this situation, it's essential that you find the root cause of those problems. More importantly, you must rectify them immediately. No online company can afford to go too long without making the desired impact. If you're already losing customers, there's probably a good reason. Leaving it untreated will only make matters worse.
But with these top tricks, you'll be firing on all cylinders again in no time.
Website Feels Outdated

The online environment is evolving at a rapid rate. Quite frankly, what worked three years ago might not cut the mustard in 2016. As such, ensuring that your platform is ready to perform in the current arena is vital.

A modern ecommerce site requires various features to achieve the best results. Customers need to trust your store while a fresh appearance is equally vital too. Unfortunately, and outdated website can have the complete opposite impact.

Whether it's adding those new features or revamping the esthetic doesn't matter. Those positive steps will ensure that your site creates a far greater impression. That could go a long way to rebuilding those sales figures.

Website Has Lost Its Presence

As you know from the initial construction, a website alone is futile. It's equally crucial that people are actively visiting. If they cannot find it, then they aren't going to buy items.

New customers are never going to find the site if it has lost it's Google visibility. Penalty recover audits will determine whether your SEO strategies need freshening up. Apart from acquiring new traffic, the familiarity should increase repeat business from existing clients.

Furthermore, it will provide the business with a more credible and professional image.

Business Has Lost Touch with Customers

One of the worst mistakes that a business can make is trying to slice itself too thin. You can't please everyone, and attempting to do this can often alienate the key demographic. Considering these are the people most likely to complete sales, this is the last thing you need.

Rediscovering the personality that generated initial success is a must. This can be achieved through rebranding. Turning to social media marketing can be the perfect way to repair any damage and reestablish those positive vibes.

And when you show your commitment to the target customer, it should lead to a sharp increase too.

Customers Have No Reason to Buy

Sometimes in business, you need to do something special to encourage increased sales. If you've hit a temporary blip, running promotions may be the answer.

All customers love feeling like they're getting more for their money. Special deals can bring an instant sales boost. Meanwhile, running loyalty schemes can promote your chances of seeing them spend more. Another top trick for doing this is to offer free delivery on orders over a certain value.
Consumers shop on emotional instincts. Give them an extra reason to complete a transaction, and they will. It really is that simple.