Sponsored Post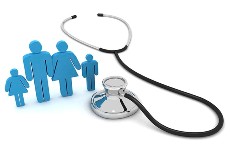 Ask small business owners what keeps them awake at night and they will tell you it is the rising cost of healthcare for themselves and their employees. Along with cost the complexity of managing the healthcare is preventing them from focusing on managing their business. The Obamacare has introduced so many changes and requirements that they are finding it nearly impossible to keep up. So what is these overburdened small business owners supposed to do?
We are giving away $50 Amazon gift card to the winner just for visiting United Health website to learn more about various health insurance options available to small business owners. Provide your information below…
Fortunately, UnitedHealthcare has come up with an innovative solution to not only make it easy to manage healthcare insurance for small business employees, but also reduce cost while providing more choices. This sounds too good to be true, but that is exactly what you will find when you visit our website.
When we researched what issues small business owners face when choosing to provide healthcare coverage for their employees few complaints stood out – cost, lack of choices, and complexity. We have addressed these complaints head on by designing an easy-to-use online tool that will guide you through the entire process while at the same time giving you more choices to customize plan that fits your needs. With this tool small business owners can educate themselves, shop for various plans, obtain quotes and purchase a plan that is right fit for them and their employees.
The service is available for small businesses with 2 to 50 employees. The tool is currently launched in 15 states – AR, CA, FL, IL, IN, KY, MD, MI, NC, OH, PA, TN, VA, WI, WV. More states will be included in 2017.
Some of the key features of the online site are
Compare and shop for multiple plans based on location and number of employees
Obtain customized quotes that takes into consideration employee age and family members
Purchase plan online by following step by step process
Online and offline support, including how-to guides and videos to help with decision making
Here is a step by step guide you can follow to get started
As you launch the online tool you will be presented a high level overview of the entire process.

Begin the process by entering zip code and number of employees.

You will be presented with a list of health plans that may be potential fit for your business and employee needs .You can filter these plans by various options, including cost.

You can choose the plans you want to make available for the employees. Within those choices employees can customize to fit their needs such as high deductible / low premium, low deductible / high premium, pharmacy coverage, etc.
Once you fill out the basic employee information the tool will calculate the real cost of the plan to you. You can even upload the employee information from other programs such as Quickbooks, Xero, etc.

You can preset your business contribution to the plan in terms of dollars per employee or percent based on the state in which your business is located.

Once you make your selection the tool will create a customized benefits package that includes cost, plan choices, premium breakdown between employer and employees and so on.

In the final step you submit the rest of the business information and payment and voila! you will have created customized health plan with multiple choices for your employees that is also cost effective.
As you can see UnitedHealthcare has created this online tool by keeping small business owners in mind with the goal of making it unique and customizable for your business needs. Give it a try and see what it can do for your business!
Related posts: