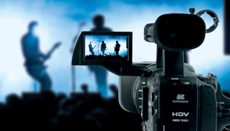 It is said that the picture is worth thousand words. This is definitely true in the current digital age. Pictures and videos are popping up everywhere you look, as is evident by the success of Instagram, YouTube, Facebook and many other sites dedicated to creating and sharing pictures and videos. The amount of network traffic consumed by videos is increasing astronomically every year, and is expected to continue for the foreseeable future. Sharing of pictures and videos is not just limited to consumers. Businesses of all types and sizes are also finding innovative uses for videos to interact with their customers. Below we will show you several ways in which business owners can leverage videos to showcase their products and build a lasting bond with their customers.
Demonstrate how to build and use the product – For a product that is complex to assemble and use a video can provide an elegant solution. YouTube is flooded with videos of this type where amateurs and businesses alike provide step by step direction to build a product. Imagine providing the same type of instructions with a write-up as we used to do in the past!
Showcase various uses of the product – Some products are very versatile and have multiple uses that many customers may not be even aware of. Showcasing all the ways in which customers can use the product via video can not only build loyalty but also increase sales.
Discuss how the product is made – This type of videos can be suitable for high value products that are also very authentic. For example, you can show how a wedding ring being purchased by your customer is made from mining the diamond, to polishing it, to putting it in the ring by artisans. This type of storytelling can create a lasting bond with your customers and improve your brand.
Provide safety and maintenance instructions – Manufacturers of industrial equipment can use this type of videos to demonstrate how to perform regular maintenance and ensure the safety of the operator. When you provide step-by-step instructions with the video the users can follow along those steps to perform the maintenance on their own.
Promote a product or service – You can find examples of this type of videos everywhere on the television. They are even more effective if you can hire a celebrity to promote them. There is no way you can achieve the same effect and generate marketing message without a video.
Now, producing this type of videos is not something business owners can do on their own. There are number of steps involved in producing these videos ranging from creating a story to shooting the film to post production effects and editing. It is best to leave these tasks to the experts. A good example of a video production company is Tetra Films located in Vancouver BC. These companies employ different types of people required to perform these tasks as well as have right set pf equipment to get the job done. They can also help you find various online channels to promote these videos.
Do you have any success story with video you would like to share? Feel free to do so in the comments below.