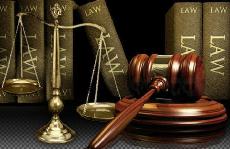 Training Contracts and pupillages are like winning a lottery for those who are chasing a career in law. They are a huge step on the way to becoming a qualified solicitor.
The training acquired over the first 2 years helps put you in a working context and use the skills you have learned over the course of the program. You get to learn about various different practices and departments including contentious and non-contentious practice areas which are a key part of working life as a solicitor.
If you have a training contract in place, you can pass a PSC, otherwise known as a professional skills course. To gain this you need to have valuable experience within financial and business skills, communication skills and also client care.
The chance for development within the sector is huge so you will need to find the law firm that seems a perfect fit for you. LawCareers.Net has a great training contract search, so it's worth beginning your search there.
Once a list of your personal favourite firms has been created, you need to be able to stand out from the crowd and place yourself above rival competitors for the position. How do you do that when there's so much competition?
Bindman Solicitors, expert company in legal practice for over 30 years, have worked out a neat little guide on how to beat your competitors and acquire the dream position in law that you crave so badly.
Show you're a worker
Studying law can be very intensive.  That is why law firms are impressed if candidates have managed to have a job whilst studying. It shows you're a hard worker, stand on your own two feet, and can handle multiple responsibility.
Get as much industry experience as possible
Law firms will want to know you are really interested in working in this field. Having undertaken work experience is a great way to do this. Summer and winter breaks are a great time to do this – shadow a solicitor for a week, or answer the telephones in a firm.
Make sure you meet the firm's criteria and show it in the application
You should only apply for the positions you qualify for. Otherwise you will be wasting your time – and the firm's – if they need you to have grades you haven't achieved, or don't meet other criteria. When it comes to the application, answer exactly what you're asked. The devil's in the detail, and you need to be able to follow briefs and instructions to the letter.
Be selective – and know why you've picked the firm
You don't want to limit yourself by only applying to one firm, but a scattergun approach won't show your interest in an individual firm. Make your choice wisely, and make sure you include some reasons why you applied to that firm in particular.
Give it some personality
The law firm has to work with you for two years – if not longer if they offer you a position – so you need to makes sure you're likeable. Find ways to showcase your personal interests and personality. Be yourself too, you want them to like you for you, and you need to be comfortable while you work there.
Bindman & Co is owned by senior partner Les Bindman, and is a proud supporter of Will Aid month.
Related posts: