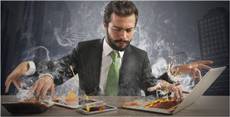 Accounting is an integral aspect of every business. However, keeping track of all your billing, payroll, invoicing, and stock is not an easy task, especially if you're not good at dealing with numbers. Moreover, having all that paperwork to keep track of makes it very easy to lose important information.
For these reasons, prudent business owners are investing in accounting software to handle things more efficiently. Here, we examine some of the best accounting software's that you can rely upon to efficiently handle the financial aspects of your business.
QuickBooks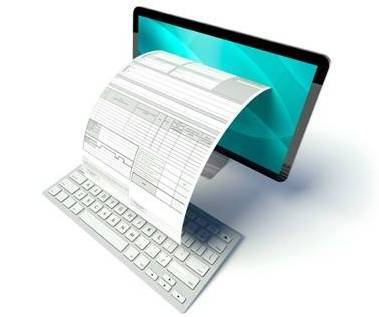 Image: https://cdn-images-1.medium.com/

This is one of the most recognized names throughout the world of accounting. QuickBooks offer both desktop and online versions. You can choose one over the other depending on the needs of your business and the experience of your staff. Regardless of the version you choose, this accounting software is fairly affordable.
It's worth noting that you may need some training if you want to enjoy the maximum benefits of the software.  The best thing is that most accounting firms are well-versed with QuickBooks. Hence, this is the software to go for if you're considering seeking external support for your business's finances.
Wave Accounting
Wave Accounting is a cloud-based accounting tool. It is especially designed for very small businesses. In fact, you will get the most out of this accounting software if you have less than 10 staff members.
Wave Accounting provides exceptional functionality for free. It also has free user forums. However, if your needs are more complex, you can opt for live support packages, which cost a few dollars per month.
Clockspot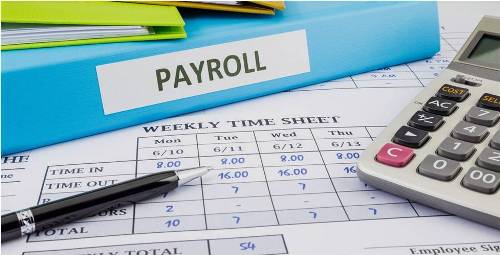 Image: https://www.clockspot.com

This is a web-based time tracking tool developed to help businesses monitor their employees' time and productivity. Designed especially for business owners, payroll professionals, and bookkeepers, Clockspot has reaped immense success across the business landscape, roping in even top multinational companies, to adopt and implement their system.
With Clockspot, you are in full control of your personnel's schedules and can easily check working hours, sick days, holiday leaves, and vacations. By investing in Clockspot, you will be able to maximize time and efficiency of your employees.  Likewise, you will save on payroll and job costs with accurate computation and breakdown on time and expenses.
Accessible from this time tracking website, Clockspot is available in a number of major languages and supports the following devices:
Linux
Windows
iPhone/iPad
Android
Blackberry
Mac
FreshBooks
FreshBooks is another cloud-based accounting software program that is ideal for small businesses. It is much easier to use compared to most accounting software programs on the market.
FreshBooks supports over 50 integrations, including payroll and email programs. It features a 30-day free trial, after which you can pay for a monthly subscription package that suits your business needs.
AccountEdge Pro
AccountEdge Pro is another accounting program designed to do more than just accounting. It features both DIY and outsourced payroll services. With AccountEdge Pro, you can pay your staff, track time, and prepare payroll taxes.
As a retailer, you can also enjoy its inventory management suite that also integrates with popular e-commerce solutions. Besides being available in the cloud, AccountEdge also supports Mac, Windows, and mobile devices.
Conclusion
While accounting is an important aspect of every business, maintaining accounting records can be quite difficult, especially for small businesses where a lack of knowledge in accounting can be prohibitive.
While you might want to invest in upgraded office space with modern pedestal sinks and other amenities that will impress clients, your priority should be on running your business efficiently.
This is why it is advisable for every business to invest in accounting software to ensure that everything concerning finances runs well. The above list will help you choose the accounting software program that best suits your business needs.
Author's Bio
Carl is a super-connector with OutreachMama and Youth Noise NJ who helps businesses find their audience online through outreach, partnerships, and networking. He frequently writes about the latest advancements in digital marketing and focuses his efforts on developing customized blogger outreach plans depending on the industry and competition.
Related posts: