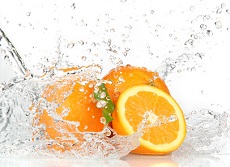 Let's be honest: if it weren't for the many marketing efforts that exist, businesses would not enjoy the kind of success that they do. This is clear, and a result of a number of factors. For a start, marketing enables businesses to develop a brand image, and to work with that to produce marketing which is likely to be much more effective. And with the increasing ability of marketers to make their efforts much more person-centered, the effectiveness of such efforts is only increasing by the day. In this article, we are going to discuss some of the things you can do to take a fresh look at your marketing and increase its power, quickly and easily.
Split Testing
Sometimes it is necessary to take a step back and look at what is actually going into your various marketing attempts. Being able to gain this sense of distance can make a huge difference, as it allows you to get a better understanding of where you might be going wrong – it also helps you to know what is working more effectively so that you can make better use of it. Split testing is something which is always going to be helpful in this regard. Split testing is essentially testing out many different marketing techniques at once, so that you can be certain about which one to go for. This is an incredibly powerful way of ensuring that you are using the right method at all times. For an example of split testing in action, see this case study on increasing the Adwords quality score.
Social Gurus
Many businesses have realised the potential power of using social media as a marketing opportunity. But relatively few have gone that extra step to make the most of it, and actually hired someone to specifically work with improving the social media feed of the company. Although at first it might seem as though you wouldn't want to hire someone just for this purpose, actually it is surprising how effective it is in improving the overall marketing campaigns of the company. With a specialised social media guru on board, you might be surprised at how quickly things improve for your business.
Aligning Strategies
If you have not heard much about alignment in marketing before, then there is a good chance that your marketing efforts are not quite doing the best they could be doing. The truth is, marketing is rarely one-size-fits-all. More often than not, what is required for effective marketing is to make sure that each strategy is perfectly in line with what you are trying to achieve, and to get this right you often need to align very exactly. It is well worth looking more into this important subject, as getting this right is often the foundation of a successful marketing campaign more generally. With any luck, you will soon find that your marketing improvements have been accurately reflected in a hike in your sales.
Related posts: