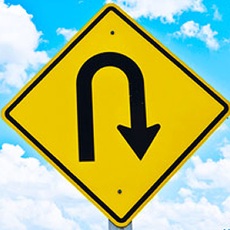 Your employees will make or break your business – it's that simple. So, whether you are just starting out in business or have been letting things slip a little if your team isn't doing its job, there is a serious problem. As a leader and owner, it's going to be down to you to turn things around. Here are a few things you must consider if you want to get back on track.
Take responsibility
Don't start blaming your team for its failings – it's down to you, and it is something you have to be responsible for. Maybe you made some poor hiring decisions. Perhaps you have taken your eye off the ball. Or maybe you just need some help to manage a large group of people. Whatever the reason, you have to work out what it is and why it has happened. Then, it's a simple case of addressing the issues head on.
Go back to school
A lot of entrepreneurs are fantastic at starting a business, but not so great at running one. And it's going to be problematic in the future if you leave things as they are. Don't be afraid of taking classes or asking for help. Even bosses from the biggest companies in the world are always looking for tips on being a leader in the best way possible. The more you can fine-tune your leadership skills, the better you can drive your team on to success.
Lose the deadwood
Next, let's take things to a slightly harsher level than before. Ultimately, if people aren't pulling their weight and are underperforming, you have to get rid of them. Second chances are acceptable, of course, but anyone that isn't doing their job needs to be given a warning – and if they don't get up to scratch, the button needs to be pressed. Poor performers will drag down your business results – and they will also drag down the rest of your team.
Offer an education
Just like training might be an issue for your leadership skills so it could be the case for your team, too. Makes sure that all your employees are up to speed, engaged in their learning, and putting their knowledge to good use. Employee education is the key to higher levels of motivation, loyalty, and performance, so miss out on training your staff at your peril.
Communicate
Communication is the only way to motivate a team, keep driving them in the right direction, and building a fantastic team bond. Talking problems out can lead to heated discussions, of course, but the more you do it, the better able people will be to manage it. You should provide your team members with an open door policy, too, where they can approach you with any problems, or suggest new ideas. And finally, don't forget communication is as much about listening as it is to do with talking. Ensure everyone's ears are always open, and you will find that your tea soon starts improving. Good luck with the turnaround!