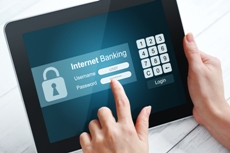 In the age of the Internet, you can do almost anything online. You can watch movies, shop for clothes, purchase plane tickets, and even manage your business with a simple click and a few keystrokes.
The surge of online banking in recent years has been a boon for businesses, especially for start-ups and small to medium enterprises. While it hasn't completely replaced traditional banking, more and more companies are seeing the advantages of online banking as an industry resource. Here's why.
It's more convenient. Online banking means fewer trips to the bank. Most business owners can benefit from more time spent on developing and implementing strategies, for example, than going to the bank to perform routine transactions.
Payment deposits, employee payrolls, money transfers – you no longer have to interrupt your work schedules for these simple processes. All you need is an Internet connection and a computer or your phone. What's more, you don't even have to wait for business hours to transact with your bank.
Easier account management and monitoring. Some businesses prefer to have multiple accounts to serve different purposes. One account could be dedicated for paying bills and service providers, while another could be for internal budgets like office supplies and employee incentives. With online banking, you can easily enroll these into one account where you can monitor all transactions. You can even backtrack your account activity and print out transaction histories for your company records.
Depending on the bank you choose, you may also be able to link your bank account information to accounting software programs, which is a definite advantage when doing your company's taxes.
It's secure. Some people may doubt the safety of transacting online, especially when millions are involved. However, as long as you're always informed about the latest scams and are diligent with safeguarding your information like usernames and passwords, then you don't have to worry too much about security breaches. It also helps if your computer and mobile phone's anti-virus software are also updated.
Online banking can actually be safer than traditional banking because your personal information is kept in encrypted servers, as opposed to paper files. Online banking also provides an option to receive alerts through email and text messages to flag you and other authorized persons about any unusual activity in your accounts.
It's Greener. For the environmentally conscious, online banking can help you lessen your carbon footprint simply by lessening your trips to the bank. You don't have to get stuck in traffic on your way to the bank, which means fewer carbon emissions. You also lessen paper waste, as both your company and the bank can do away with forms, deposit slips, and other paperwork. If your business is trying to go the paperless route, online banking is the way to go.
Online banking can be a powerful tool in managing the financial side of your business. It might be daunting at first if you've been used to filling out and compiling forms for records purposes and having bank personnel attend to your needs. But once you get used to the ease and speed of online banking, you'll wonder why you've done banking transactions any other way.
Related posts: