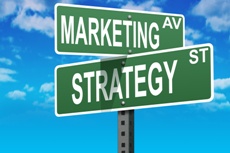 The concept of appealing to customers is a major headache for small businesses, and as the amount of competition increases, people are trying to think of wilder ways to appeal to as broad a customer base as possible. The practice of marketing is something that can be fine-tuned over a period of time, but if you are looking to gain some traction as soon as possible and get as much internet traffic to your site as you can, you would be hard pushed to find anything better than these simple, yet effective methods.
Make Your Content Exceptional
While it is easier said than done, the importance of content on your website is something that will keep people coming back again and again. Whether you have a product to sell or you have a blog to promote, if the content is engaging and gets the reader or customer excited, that's where you will have repeat custom. If you are concerned with the quality of your content, or feel you don't have enough manpower to keep your content to a certain standard, then outsourcing to local SEO companies or businesses that specialize in guest blogging for SEO (search engine optimization) purposes is a simple way to alleviate any concerns in this area.
Change the Medium
Your imagination is the limit when it comes to getting custom or traffic, and depending on the product you are selling or promoting as well as your brand or image, it can make the medium or content you create much more interesting for the audience. If you are running a site that gives business advice, then instead of standard articles, create a podcast or show some infographics. You can still give out the relevant information but in a whole new way. Podcasts are proving very popular because of the sheer volume of data you can give to an audience, and podcasts like Bulletproof Radio are capitalizing on the health market very well by having leading figures in health and leadership, but also are pushing their products to a larger market.
Personalize Your Emails
It may be a little thing, and it may not be the most important task on your to-do list, but it cannot be overlooked. You are engaging with an audience, so you need to engage in a personal way and make it feel like you are engaging them and them alone. Email marketing is, in fact, the most cost-effective marketing technique. For every $1 spent on an email, you can expect $38 in returns! And by honing your craft and learning to give the customer what they want in a concise form that doesn't get in the way of their day, you can use a simple email to get increased customer support and referrals. Emails shouldn't be used just to promote, but use them to educate and entertain. By making a whole package that isn't a vast promotional tool, people will be more inclined to spend a little more time and money on your products!
Related posts: