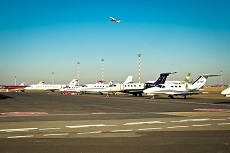 If you plan to buy a used airplane in the near future, there are so many different things to consider before making your final choice.
Even if you've managed to get all of your ducks in a row, this is a very large purchase as you already know, so you have to take everything into consideration before shelling out your hard earned money. We'd like to help make this process go over very smoothly, so we are going to provide our top three suggestions of things to consider during the used airplane buying process.
So please take a look and keep this information in mind.
Consider All Additional Costs before Buying a Used Airplane
If you haven't owned a used airplane or any airplane for that matter in the past, then you might not realize all of the additional costs that you're going to incur that are regular parts of airplane ownership.
In fact, the purchase price of the plane is only a fraction of the costs that you'll incur.
If you own a used airplane for 10 years, as an example, the price that you pay to purchase the plane will be roughly 1/3 of the total amount that you end up spending on airplane maintenance and other expenses.
Other things to consider are residual value, operating costs, and ownership costs. If the used airplane costs you $5 million, you'll end up spending $15 million over the next 10 years for pilots, fuel, storage, upkeep and additional expenses.
Avoid Paying a Used Airplane Premium
More often than not, people get really excited about the prospect of buying a used airplane and they end up spending so much more than they should.
It's best to avoid buying a brand-new airplane at all costs. But what you might not realize is that it's also wise to avoid purchasing one that is only a few years old. In fact, we particularly recommend buying a plane that is five years old or maybe even older.
Why go this route? It's all about value, or lack thereof. In five years, whether you realize it or not, the value of your airplane is going to drop precipitously. That's why it's not even worth it to pay this huge premium for something that's new or nearly brand-new.
For those willing to purchase an older model, they could potentially end up saving millions of dollars, which as you know is a huge amount of money.
Buy the Highest Quality Replacement Plane Parts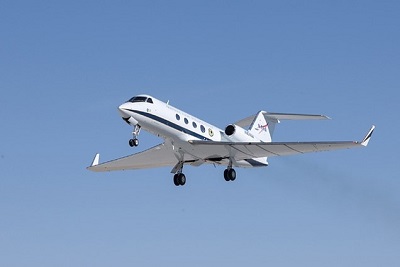 Airplane upkeep and maintenance are very big expenses, so they definitely need to be taken into consideration when buying such a large, incredibly sophisticated purchase as a used airplane. Since this vehicle needs to be in tiptop shape at all times, it's always important to buy the highest quality replacement airplane parts that money could buy. But at the same time, it doesn't necessarily mean you have to break the bank paying for the most expensive parts available online.
As you have probably figured out, safety is going to be your number one priority as an airplane owner. And that means replacing old, worn-out parts that no longer do their job to the best of their ability. So repairs are going to be a regular part of the upkeep and maintenance process.
Buying these parts from the manufacturer will certainly cost a great deal of money. Your other option is to find high quality parts online. According to AERO, online seller of tire bead breakers http://aeroinstock.com/tire-bead-breaker/, "For over 40 years, A.E.R.O. has been the "In-Stock" choice for high quality aircraft parts.
Make sure to keep these three important things in mind if you intend to buy a used airplane.