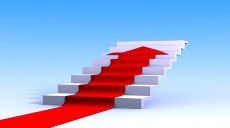 It's great when you have a business that's doing well financially, but there's always something you can do to improve the service. Whether you own a small e-commerce store or you have established yourself as one of the biggest brands when it comes to selling hand tools online, you can be sure taking advantage of the following will give you the chance to take your business to new levels.
Offer New Products & Services
The obvious way you can take your business to the next level is to introduce new products or even opt to serve a different market. If your online store sells gym equipment, there's no reason why you shouldn't start selling nutritional food products to target new buyers. Open your mind when it comes to new product categories and you'll find you'll be able to offer much more to your customers than you already do.
Better Serve Your Customers
There are numerous ways to improve the customer service experience for your customers, and in return, they'll purchase more products or give your company a better name by word of mouth. In this instance, introduce new support methods or make your knowledge base of information more informative. If you only offer a simple FAQ, email, and phone support, you should also look to provide live chat support services via your website and introduce a good ticketing system. This way you're giving your new and current customers more ways to get in contact with you.
Sell Your Products Differently
Just because you have an e-commerce store doesn't mean you should only be selling your products there. Take your products to new platforms such as eBay, Amazon, and other platforms to give your brand more exposure. You may not get many more customers this way, but it'll certainly help matters. You could also opt to set up stores on Facebook or create brand exposure using YouTube. You can even start selling your products offline if you live in an area that could benefit from what you're selling.
Market Your Brand Further
Social media has played a massive role in recent years when it comes to the success of a business. Some businesses don't have a clue how to market their brand using social media, but it's important to consider social media as you'll be missing out on a lot of exposure if you don't.
Invest in a Degree
You can never know enough about running a business so there's no reason why you shouldn't study for a business administration degree online using the University of Maryland. An MBA is a great investment not only for your business but if your business should ever fail you'll have something to fall back on that could provide you with an endless number of MBA career opportunities.
If you own a business, always look for innovative ways you can build for the future and take your brand to the next level. You may be content with the way things are going for your business, but there's no reason why you shouldn't want more!