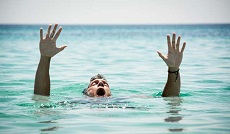 In business, the line between success and failure is often very fine. If you're an aspiring entrepreneur or you're trying to expand a small business, you may feel like you're trying to master the art of juggling. You want to invest, but you don't want to be out of your financial depth. You want to increase productivity but not at the expense of customer service. The goal is to generate as much profit as possible, and often this involves the tricky tasks of reducing your overheads and increasing your sales. If your overheads are threatening to put you under, the sooner you act, the better.
Making your business more efficient
In business, time is money. If you can make the way you work more efficient, you're going to save yourself time and money. There are so many ways you can increase business efficiency, from switching to software management systems and using technology to increase the speed of manufacturing to communicating with colleagues, clients, and investors via phones and video calls. Consider the cost of setting up a meeting, for example. You have to pay for everyone to travel, provide drinks and lunch and possibly rent a conference room if you haven't got sufficient space at your base. Now think how much just one virtual meeting could save you. There are no costs involved, and the entire process will take a fraction of the time. Consider how employees log their hours and receive monthly payments. If you've got people working out hours and putting timesheets in a tray for someone to calculate and make manual payments, you can increase efficiency dramatically by using software that takes care of rotas, holiday requests, and invoices for you.
Identifying issues
Every business has strengths and weaknesses. At the beginning, you may find that you encounter your fair share of obstacles in the road. The good news is that there is almost always a solution if you can identify the problem in the first place. It's a good idea to build your team in a way that enables you to detect and fix issues. If you've got experts with qualifications in operations research from colleges like Maryville University, you'll be able to track down potential barriers and respond to them swiftly. If technological issues seem to be a persistent problem, consider hiring staff with expertise in this area or outsource IT support. Running a business is not always about sales. It's also about ensuring that you can operate smoothly on a daily basis.
Lowering your monthly outgoings
How much do you spend each month on renting an office? Are you paying for equipment you don't use? Is your staffing structure cost-effective? Making changes to the way you operate can often reduce overheads significantly. If you're paying over the odds for location when your business isn't dependent on being in a specific area, consider moving to lower your rental payments. If you've bought equipment, think about leasing it out and generating some extra income. If you need to buy additional equipment, it may be an option to hire, rather than purchase. When you're recruiting, weigh up all your options first. In some cases, it works out a lot cheaper to outsource or hire freelancers than to employ new members of staff.
If your outgoings are too high, the sooner you can bring them down, the higher the chance of success.