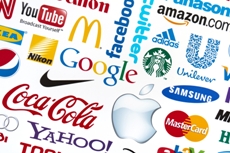 How do you let everyone know how awesome your company culture is? If we could scream it across the globe, we would. However, it's becoming more and more commonplace to see businesses enhancing their employer brand online. This way, you can defy the laws of time and space, letting the whole world know that it is a bright idea to work for you.
Employer brand is the internal and external image that is portrayed of a company as an employer. This is affected by all sorts of factors, from employee perception to the candidate experience. It may seem arbitrary and entirely subjective, but it's not. There are loads of positive results that can be achieved from spending some time developing your employer brand! Here are some, to name a few:
Attracts top talent
Separates you as an employer from competition
Enhances visibility
Decreases employee turnover
Increases compatible hires and happy employees
Happy employees make the best referrals (Take it from Tiqets, the fastest-growing Dutch startup!)
No one wants a bad Glassdoor review (or five thousand). This reflects poorly on your company as an employer and as a brand, so work on employer brand from the inside out. Start by rallying employees together. Keep it coming from an honest place, and that will be clear in your online presence. Taking the time to correctly establish your online presence will save you time that could be wasted on the wrong hire or on waiting for top talent to come to you. Follow these tips, and your company will be well on its way to improving its online image (it's not just for job seekers and singles these days!):
Employees are your best ambassadors. Use genuine employee testimonials and team photos/videos to showcase the best parts of the company culture. This will be much more likely to gain potential candidates' trust than a claim made by the company itself to be "fun and hip."
Stay consistent. If your copy on your website is strictly business, and your Twitter page is full of irrelevant memes, potential candidates will stray far, far away. Keep it consistently branded.
Post on forums and social media platforms (in addition to LinkedIn!). There are rules to follow, however! For instance, the Reddit community is acutely aware of spammers. Instagram is highly image-centric. Just blend in, but be yourself. It's just like high school, but more fun. You'll do fine! Interact with users and be responsive.
Write a blog about the hiring process. Whether on the company blog or as a guest blog post, it's important to tell a transparent, attention-grabbing story. Link back to your careers site (which should be attractive to potential candidates in itself! Use an ATS (applicant tracking system) with a great careers site editor to achieve this easily.)
Optimize for search results. An SEO-optimized careers site and job listing is key. Job seekers don't search for an open position as a "Ninja." Well, maybe some do. But they're likely not whom you are looking for! Keep your keywords direct and to the point.
Use data and analytics to keep improving. Constantly optimize your online presence for the best results. How will you know what is bringing you the most talent? Find a hiring platform that can track this data for you along the way.
Making a name for your company as an employer online is something that will take time, but it is very attainable. If you are transparent, have a great foundation of employee camaraderie, and use the right tools, it's easy. Get everyone involved. Keep track of how well your careers site performs. Optimize constantly. And have the best online presence ever.
Author bio:
Perry Oostdam is the co-founder and CEO of Recruitee, a collaborative hiring platform for teams of all sizes. Recruitee helps optimize the entire hiring process, from candidate relationship management, employer branding, and job posting to candidate sourcing and applicant tracking. The company has offices and Amsterdam, the Netherlands, and Poznań, Poland and works with companies around the world.