Sponsored Post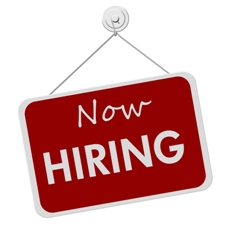 When it comes to hiring people, employers in the United States have to make sure of a potential employee's identity and employment eligibility. The verification mechanism that is employed in the country is the completion of the Form I-9, a federal form that was made mandatory by the Immigration Reform and Control Act of 1986.
Both the employees and the employers are required by law to complete the latest version of the Form I-9, while employees are required to present additional supporting documents. This verification process applies to both citizens and non-citizens.
The Form I-9: What Is New?
The Form I-9, also known as the Employment Eligibility Verification Form, is a government-issued form designed to serve as proof of an employee's identity and U.S Work authorization. It has three sections that serve different purposes. Section 1 is the part that has to be completed by the employee at the time of their hire, while section 2 is the portion that the employers have to complete after examining the documents that establish the employee's identity and work authorization. Section 3 is meant to be filled out if the employee is being rehired or if reverification is needed due to the expiration of the employee's previous grant of employment authorization. The form has to be properly completed no later than 3 days after the employee's date of hire.
The Form I-9 has gone through several major changes since its inception in 1986. While the newest version was released as early as November 14, 2016, the previous version of the form (dated March 8, 2013) was still valid until January 22, 2017. Today, only the latest version is considered valid for employee identity verification purposes.
Here is a quick rundown of the changes that have been incorporated into to the new Form I-9:
Embedded instructions and prompts on certain fields to ensure that correct information is entered
Buttons on top for quicker access to commands, including viewing instructions, printing, and clearing the form
Drop-down lists
Calendars for filling in dates
Removed requirement to provide all other names used to protect employee privacy (only other last names are now required)
Removed requirement to include both Form I-94 number and foreign passport information in Section 1
Added ability to enter multiple preparers and translators in Section 1, and a new checkbox if the employee did not use a preparer or translator
Added Citizenship/Immigration Status field at the top of Section 2
Added new area in Section 2, where additional information such employment authorization extensions, additional documents, and others can be entered
QR code generation upon printing of the form for more streamlined audits
A separate instructions list that has to be submitted along with the form
Who Needs to Complete the New Form I-9?
A majority of the individuals who are hired to work in the US have to fill out Form I-9. If the person receives some form of remuneration, they most likely need to complete the form. Individuals who are allowed to work in the country include:
US Citizens (born in the United States, Puerto Rico, Guam, the U.S. Virgin Islands, and the Commonwealth of the Northern Mariana Islands)
US Noncitizen National (Born in American Samoa and Swains Island)
Noncitizen Immigrants or Permanent Residents
Foreigners/Aliens that are authorized to work in the United States
One important thing to note is that the Form I-9 is not a requirement for unpaid workers, self-employed individuals, true independent contractors, those engaging in casual domestic work, and employees hired before November 6, 1986.
Why Is the Form I-9 Important?
The Form I-9 is designed not just to help verify an employee's identity and eligibility to work in the U.S., but also to protect both them and their employer.
Protecting the Employee
In some cases, an employer may refuse an individual's application once they find out through the Form I-9 that the individual is a non-citizen or from a specific ethnic background. This goes against provisions of the Immigration Reform and Control Act of 1986, which prohibits employers from refusing work-authorized individuals based on their citizenship or on account of their national origin. This is why Form I-9 should only be completed on the employee's date of hire. Employers may also have an employee complete the form earlier, but only after the job offer has already been accepted by the latter.
Furthermore, the employers must not ask for extra documents other than the necessary supporting documents required by law. Employers must also not refuse any document that satisfactorily meets Form I-9 requirements, as this is action may likewise be in violation of anti-discrimination laws.
Protecting the Employer
Because the Form I-9 contains vital information about an employee's identity, it becomes easier for employers to carry out any necessary action. For instance, it will be easier to check if an individual is not in the country through illegal means.  This helps prevent employers from hiring unauthorized individuals, which can cost them greatly in terms of fines and other forms of penalty. Criminal and civil liabilities can easily cripple any business, so making sure each person hired is authorized to work in the U. S. goes a long way in avoiding those risks.
Fines and Penalties against Noncompliance to Form I-9 Requirements
Failure to complete and properly store the new Form I-9 can lead to serious consequences. According to US law, employers are required to retain their employees' Forms I-9 for three years after the date of hire or one year after employment is terminated—whichever is later. Needless to say, proper completion of the form—without errors and omissions—must also be observed to ensure full compliance with Form I-9 requirements.
It's important to note that violations are considered on a per employee basis. Failure to comply could cost employers up to several thousand dollars per violation, and that's not even including criminal charges related to illegal recruitment.
Simply failing to provide an employee's Form I-9 during an Immigration and Customs Enforcement audit could mean facing anywhere between $110 to $1,100 in fines for each violation, while hiring individuals despite knowing their lack of U. S. work authorization could result in violations costing between $375 to $16,000 per violation—more than enough to cause major losses, especially for small and medium-sized businesses.
Depending on the severity of the violation, employers who keep hiring employees without proper compliance can be subject to debarment by U. S. Immigration and Customs Enforcement. Repeat offenders could also face serious criminal charges and slapped with penalties or fines associated with those violations.
Avoiding Penalties through Proper Review
Because of factors like unfamiliarity with the changes implemented in the new Form I-9, typographical errors, and improper edit annotations to previously accomplished forms, it is possible to end up with invalid Form I-9s. What is generally viewed as a routine process can end up causing huge problems for organizations who are not diligent enough with completing their Forms I-9.
Avoiding Form I-9 violations starts with the employees themselves. Before being submitted to employers, each employee must make sure they fill out every part of their Form 1-9. They have to ensure that all fields and boxes are properly filled and that there are no extra tick marks or errors in the form. All the necessary documents for List A, B, or C in Section 2 should also be secured, and the Form I-9 should be dated and signed properly before being handed back to their employers.
Once the employers have the form, it's their job to double-check the information and complete section 2 of the form. They must do their due diligence to examine supporting documents presented by the employee in order to determine whether these documents reasonably appear to be authentic and relate to the individual who provided them. The person doing the inspection of the documents should be the same one that signs Section 2 of the form. If the manager hires an authorized representative to inspect the documents, that person should be the same one to complete the form by signing it.
I-9 Forms and E- Verify
E-verify is a government-operated internet-based tool that is closely related to the Form I-9. By comparing the information found in an employee's Form I-9 with data from the Social Security Administration and the Department of Homeland Security, E-Verify make it easier for employers to check if an employee's Form I-9 is properly completed and if the individual is authorized to work in the U.S.
Although verification through E-verify is not yet a requirement, numerous employers ranging from small-scale businesses to huge corporations use E-verify to check the identity and work authorization of their employees. In fact, many Emptech clients take advantage of the combined functionality of our integrated I-9/E-Verify turn-key solution, which consolidates I-9 administration with E-Verify compliance to streamline the employee verification process.
However, verification through E-verify has a few extra requirements. For example, an employee's Social Security Number and accompanying photos on identity documents are required. Moreover, unlike with the Form I-9, results from E-verify cannot be used to reverify expired employment authorizations.
Proper Form I-9 Verification with Emptech
Forms I-9 should be properly completed, as even a missing tick mark in a single status box can be considered a violation. However, manually checking for errors and omissions in each completed form is inefficient, especially for bigger companies with a larger workforce. Mistakes are bound to slip by unnoticed only to show up later on during inspection.
To help employers avoid costly violation fees and penalties, Emptech offers I-9 verification and management solutions that not only take a huge burden off the employer but also helps minimize—if not completely avoid—errors that could lead to violations.
Getting assistance for Form I-9 verification may seem like an unnecessary expense, but it actually provides a lot of benefits that make it a very cost-effective solution. Here are just some of the key benefits of getting help with Form I-9 verification and management.
Experience and knowledge – We have a full team of experienced and properly-trained team focused entirely on Form I-9 verification, ready to provide you with expertise and guidance on Form I-9 compliance and management.
Superior storage – Some businesses make the mistake of storing completed Forms I-9 along with other files. This could lead to missing forms as they could get mixed with other documents. Emptech offers a secure, compliant, and efficient storage and file management system to make sure each Form I-9 is safe and can be retrieved any time.
Faster information retrieval– There will be times when an employer needs to pull out information fast, but this could take a while even with proper form storage. We provide an intuitive retrieval system that allows employers to look for a specific Form I-9, view parts of the form, and even reprint the information if necessary.
More effective verification tools – Equipped with the right tools, our I-9/E-verify complete solution can perform verifications more thoroughly and at a faster speed than in-house verification. Electronic review systems also help detect possible errors that may have escaped even the eyes of the most trained personnel.
Automatic notifications – There will be times when a Form I-9 has to be reverified, usually when an employee had a recent change in status or eligibility (expired documentation, change in citizenship, etc).  With the help of our system, you can expect to receive automatic notifications of I-9 reverifications and avoid costly delays or penalties.
Self Audits – Every now and then, an electronic audit can be done to check for any problems that might turn up during an official audit from government officers.
Although some employers find Form I-9 completion and verification tedious, it's important to note that all the trouble is for the sake of the employers and the employees alike. Proper completion and storage of the new Form I-9 are essential to avoiding criminal and civil liabilities later on, thus helping you to steer clear of hefty penalties as well. Employees can be protected from being discriminated against, and employers can rest assured that they are hiring perfectly eligible individuals to work for their company.
If you want to learn more about Emptech and our I-9 verification solutions and services, please call us today at 888. 564. 9910. You may also send us an email at info@emptech. com.