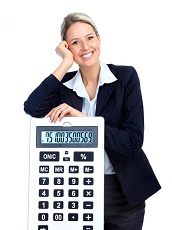 Entrepreneurs spend much of their time worrying about the financial health of their businesses. And who would blame them? They are looking to save a buck, plan their businesses, manage their investments, and adhere to tax regulations among others.
At the back of their minds, they know that a business in good financial health is, in fact, profitable. But even with this knowledge, some are still reluctant to take a financial professional, such as an accountant, on board. If you fall under this category, here are four reasons why your small business needs an accountant.
Partnering with an accountant is beneficial to your business in four ways. First, the responsibility and complexity of managing your assets shifts from you to the accountant. Second, the accountant keeps track of changing tax laws on your behalf, helps you to follow them, and shows you how to stay out of trouble. Third, the accountant makes a business plan and determines its viability. Finally, he or she analyzes your financial data and looks for profitability and growth opportunities.