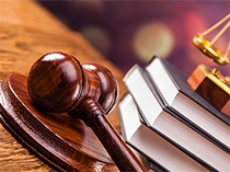 It's quite common to offer employees a medical benefits plan, but more and more businesses are starting to look into offering a legal benefits plan for their employees to use, too. It doesn't matter what size company you operate, and how many or little employees you have, a legal benefits plan can not only be a good thing for your employees, but it can be a huge incentive for staff to stay with your company.
Let's look at what a legal benefits plan is, and what you should know before you make your decision.
What is a Legal Benefits Plan?
A legal benefits plan, also called a legal services plan, is meant to help employees who are going through legal issues by providing affordable legal representation and advice. Because it is a group plan, the rates are usually low, and they tend to include all kinds of legal services.
As mentioned, having this plan acts as an incentive for your current and future employees. On the flip side, the employer also benefits. By providing employees with a stress-free and affordable legal services option, there is less chance they are distracted and stressed at work, plus they will likely need to take less time off. In other words, their job performance won't suffer.
What to Look for in a Plan
If you've decided this is something you would like to offer your employees, then it's time to start shopping for a provider. This is where it pays to be knowledgeable and do your research on the matter.
The first step is to check out various options, which means looking at what various insurance providers provide; you never want to just go with the first company you pull out of the phonebook. You need to be clear on how the contribution plan works, what is included, what the rates are; if these rates change after a set amount of time, whether employees are free to make their own changes, and if the plan truly fits what your employees would want and need.
Another area to pay close attention to are the exemptions, which are usually found in the fine print. You want to make sure you're getting the best, and the most, coverage for your employees at the best rate without having to worry about a list of exemptions.
As for what types of coverage you'll want to offer, there are some services that can prove to be extremely useful to your employees. One of the biggest issues people are facing today is identity fraud and theft, which means providing a specialist to deal with this particular issue can be extremely useful. As well, you may want to include legal services that help with family issues such as divorce, child support, custody, etc.
A Progressive Approach from Employers
By offering a legal services plan, you will be taking a progressive approach as an employer, offering services that can not only help your staff but also act as a huge incentive.