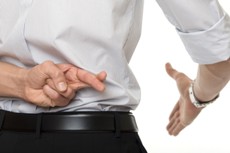 Credibility is a valuable currency in today's market. There are so many competitors pursuing the same market segment, which is why it is becoming more important to maintain a good reputation and credibility. For small businesses, credibility makes all the difference.
Investing in the right instruments can help boost your business's credibility. In this article, we are going to walk through the three best ways to increase your business credibility and gain a competitive advantage.
Online Presence
One of the easiest ways to increase credibility is by having a strong online presence. It is not uncommon for potential customers to search for the products and services they need online. Even when making offline purchases, customers often rely on online reviews and testimonials as part of their decision-making process.
It is important that you invest in constructing a strong online presence. Through sharing valuable content, connecting with the right influencers and industry experts, and maintaining a strong social media presence, you can create the perfect foundation for your small business to strive.
Don't stop at having an online presence, though. You need to take extra steps to maintain a positive image online. Start by taking over your business's page on review sites such as Yelp and BBB. You can respond to customer testimonials and complaints directly, proving that you care about customer experience with your products and services.
Certifications
Investing in certifications – both for your business and the employees – is another great way to boost credibility. In some industries, certification is a necessity rather than an option. When your business is providing healthcare services, for example, you need to apply for the right credentials to be able to gain access to insurance companies and other benefits.
There are two ways you can get certified. The first is through certification services like CredAxis. These agencies or firms will help you qualify for valid, specific certifications and credentials. The process of acquiring the necessary credentials will be a lot easier to complete since you have experts guiding you every step of the way.
The second method is by taking the certification yourself. In most cases, this is the only way to earn certification. When you want your employees to have Microsoft certifications, the employees must go through a series of training sessions before taking the final certification exam. They also need to pass the exam to earn the certificates.
Associations
Lastly, make sure you join industry associations, especially those who impose standards and regulate the market. There are plenty of organizations to join too. For instance, professional moving companies have AMSA, the American Moving & Storage Association. There are standards and rules to follow when you join these organizations, but they are put in place to ensure quality and customer satisfaction.
These associations often offer verification services and other facilities that will help your business become more credible in the eyes of potential clients. Combined with the right set of certifications and a strong online presence to back them up, you will have no trouble at all maintaining a healthy level of credibility and attracting more business.
Related posts: